Your Life on Earth: A Record Book for New Humans Your Life on Earth: A Baby Album
Penguin Random House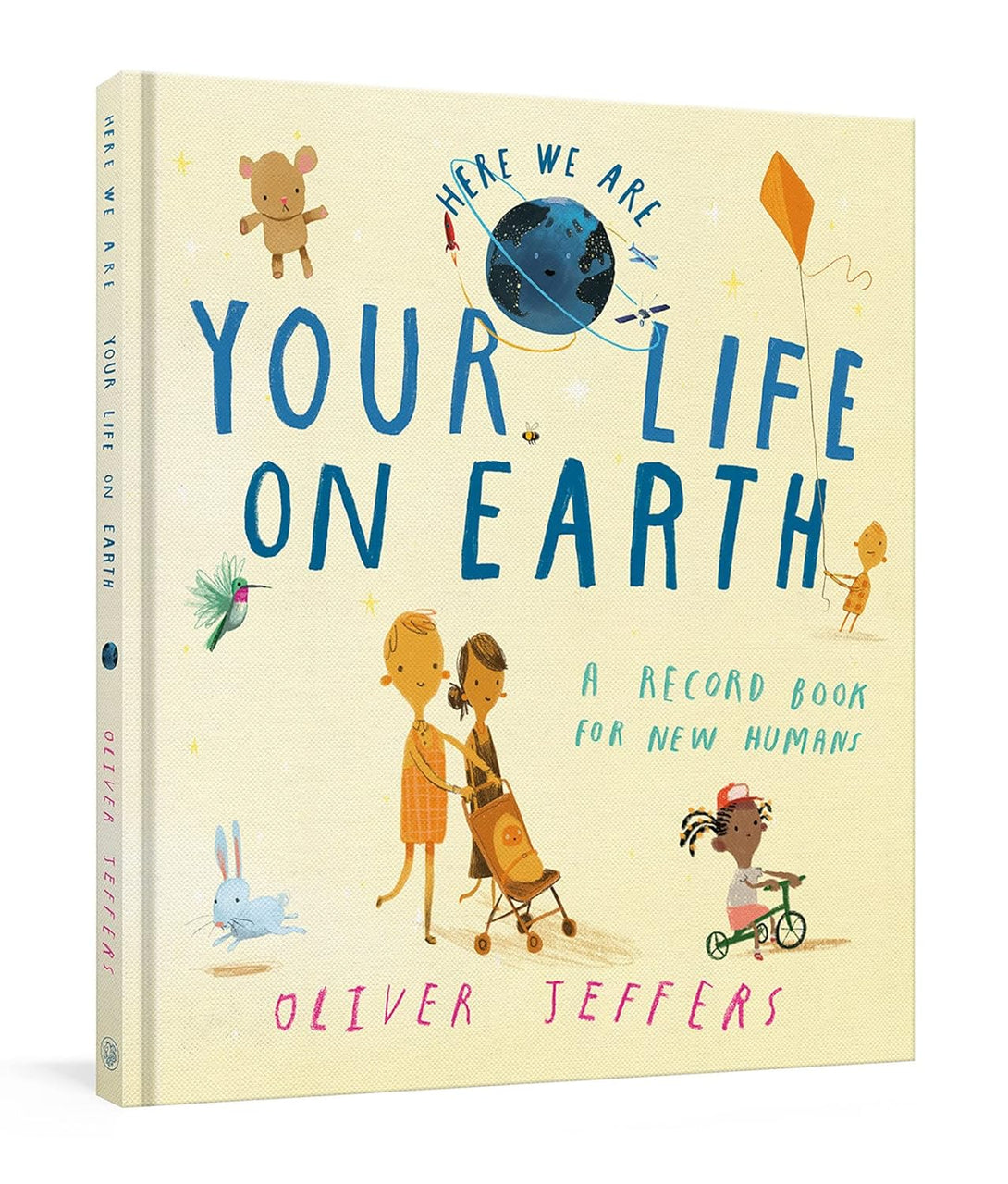 Capture every memory and moment from pregnancy through your baby's early years in this quintessential keepsake album for new parents, featuring art from Oliver Jeffers's

 
Here We Are: A Guide to Living on Planet Earth.


Illustrated throughout with colorful, humorous, and poignant art from 
Here We Are
, 
Your Life on Earth
 is a joyful baby album that preserves the little and monumental milestones of early childhood. The thoughtful and engaging guided prompts capture Jeffers's whimsical and quirky tone such as the caption for the first baby picture: "Here you are—we are glad you found us" and for baby's first outing: "Here you are exploring Planet Earth." There's a spot for planting hand and foot prints ("Make your mark") and envelopes for saving cards, a lock of hair, and other mementos. The pages titled "Our Memories" provide space for parents to reflect on their experiences and record their dreams for their newborn. 
Your Life on Earth
 is the perfect way to document and cherish your child during the early years of parenthood, preserving memories to revisit again and again.