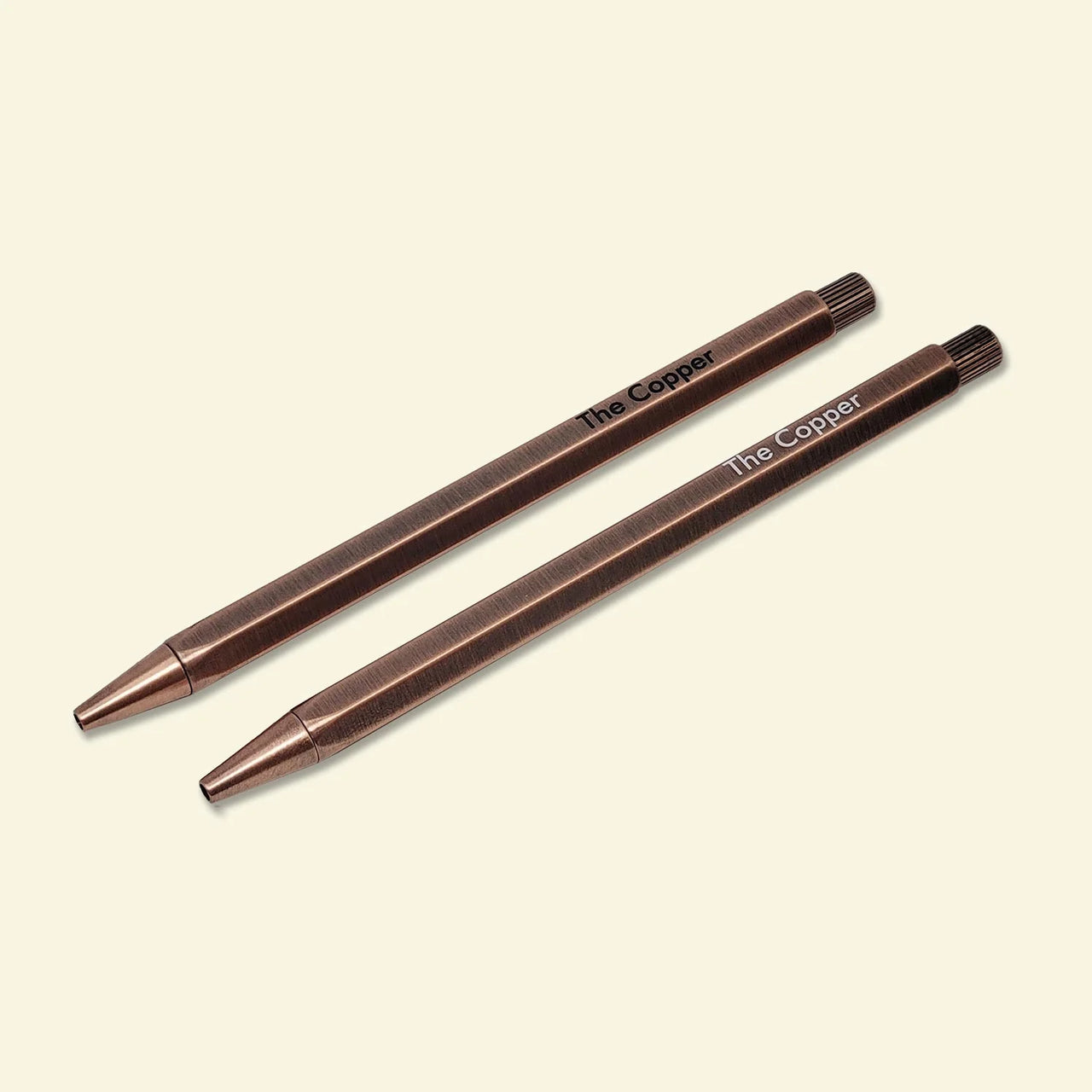 This sleek metallic pen is a must-have for any pen enthusiast or professional.
Its reliable performance makes it comfortable and easy to write with, while its sleek copper color makes it look great.
Please send us your artwork on a vector file or the highest resolution raster image possible .
If you need assistance with your files, please reach to us and we will be happy to assist you.