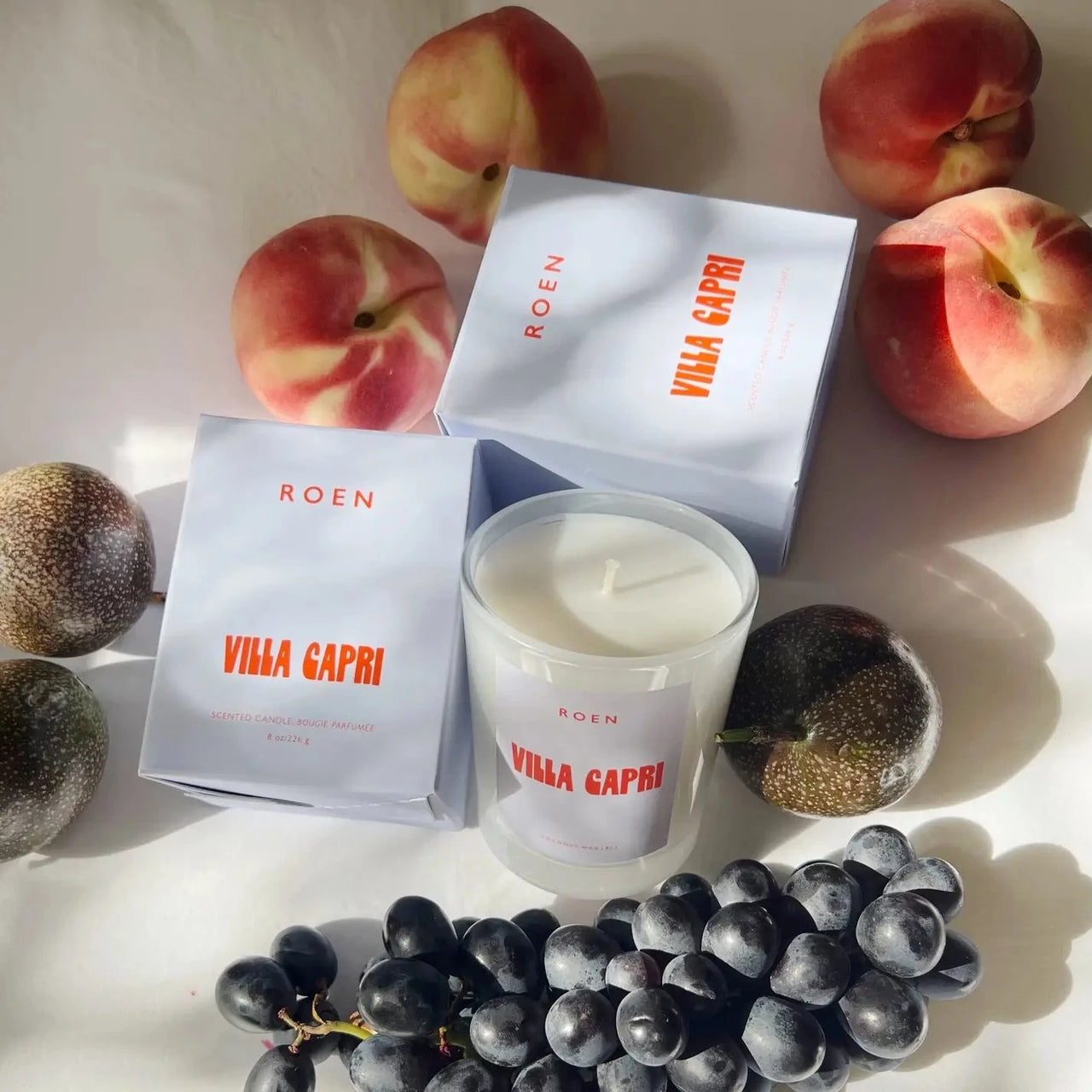 Sun ripened fig, apricot, sliced pomelo, blackcurrant, and pimento berry.

Roen candles are hand poured in Southern California using a coconut + soy wax blend for a natural, clean burn. Made with lead-free cotton wicks and premium fragrance oils.
Vegan, cruelty-free, phthalate-free, paraben-free, carcinogen-free and packaged in fully recyclable materials.
8 ounces (226g), comes in signature Italia box.