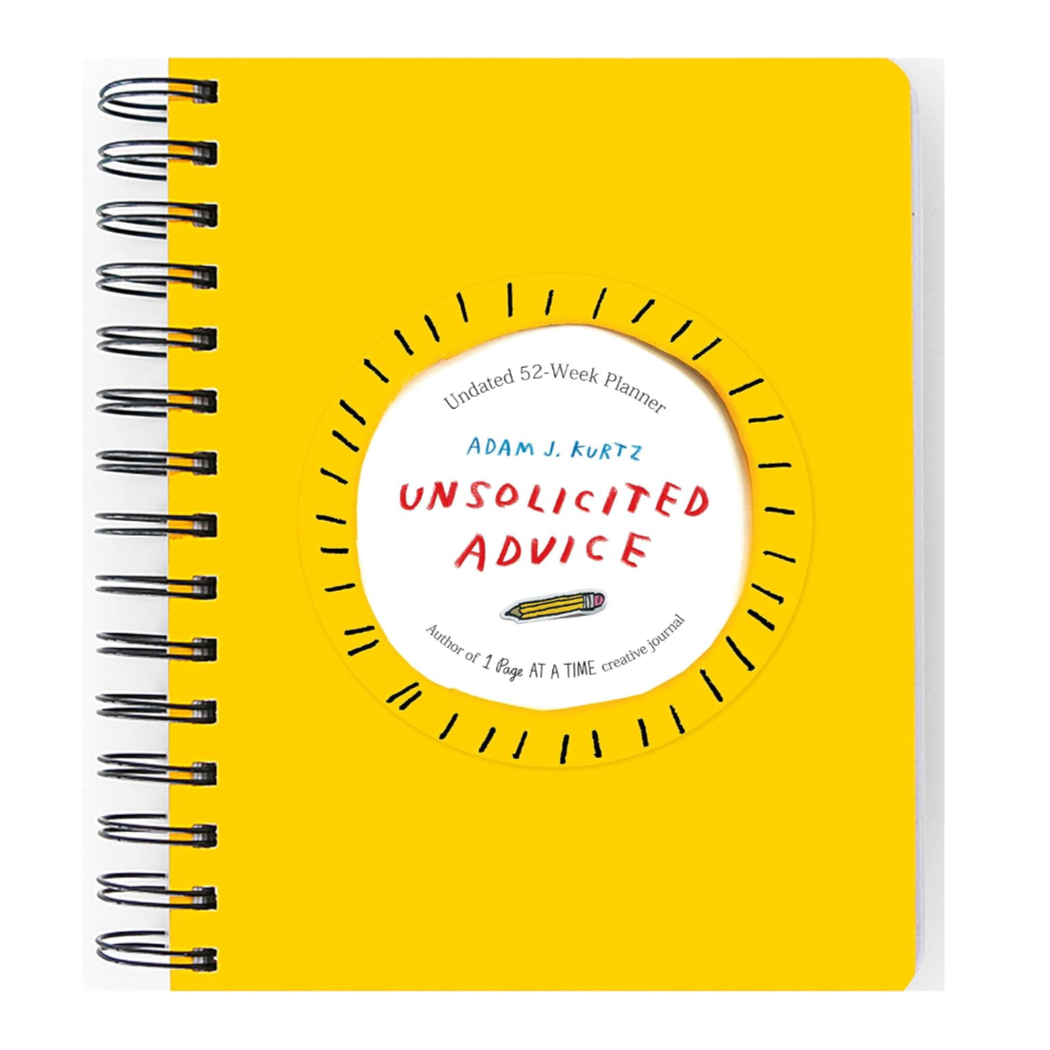 A supportive planner and journal for anyone—filled with prompts, reminders, and gently existential encouragement from the creative mind of Adam JK.

It's never too late to start—even if you're not normally a paper-planner person. This spiral-bound, undated companion is the useful and creative tool we all need in these busy and complicated times. Part organization, part distraction, and part "everything place" to check in with yourself, plan ahead, and reflect as it happens, Unsolicited Advice will keep you going all year long.

No toxic positivity. No handwriting anxiety over "perfect" pages. We're all just trying our best here! You'll find writing prompts, introspective activities, comic relief, and two sheets of illustrated color stickers—designed to help you look forward, set goals, unplug, make space, and keep track of all the good, bad, and "Uhh, what was that?" that you'll experience in the days, weeks, and months to come.