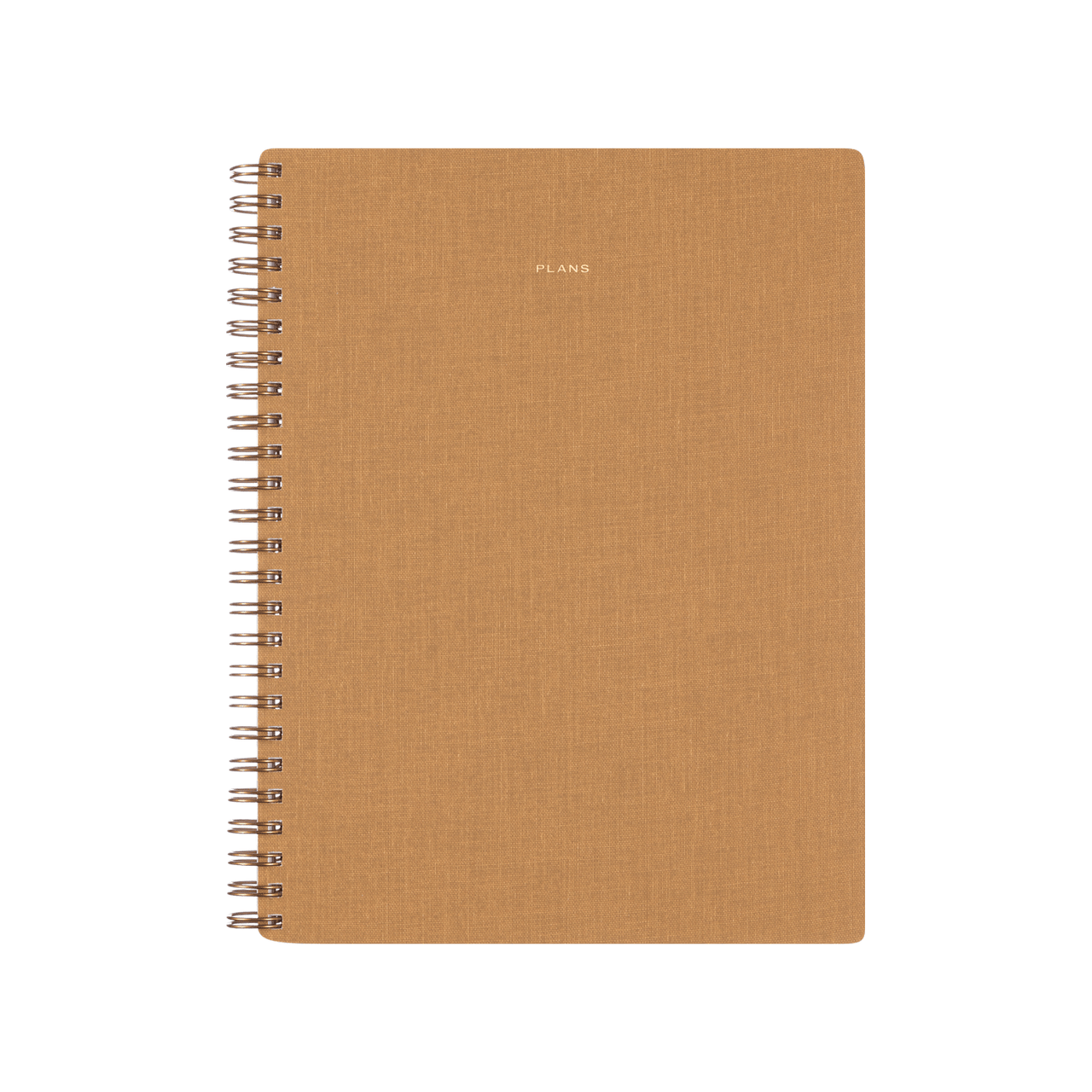 A grid interior provides the flexibility to make it your own, while blank backside pages offer a clean canvas for sketches and free-form brainstorming. Use the inside pocket to safely store photos, souvenirs, or ephemera before including in your journal for a one-of-a-kind keepsake.

American-made & responsibly sourced, with brass wire-o binding, waterproof cotton bookcloth covers, and smooth 70# paper.
Meet your perfect canvas for planning the moments that may not fit into your 9-5 workweek, and get ready for a brand new adventure.

8.5" l x 6.5" w x 0.4" h