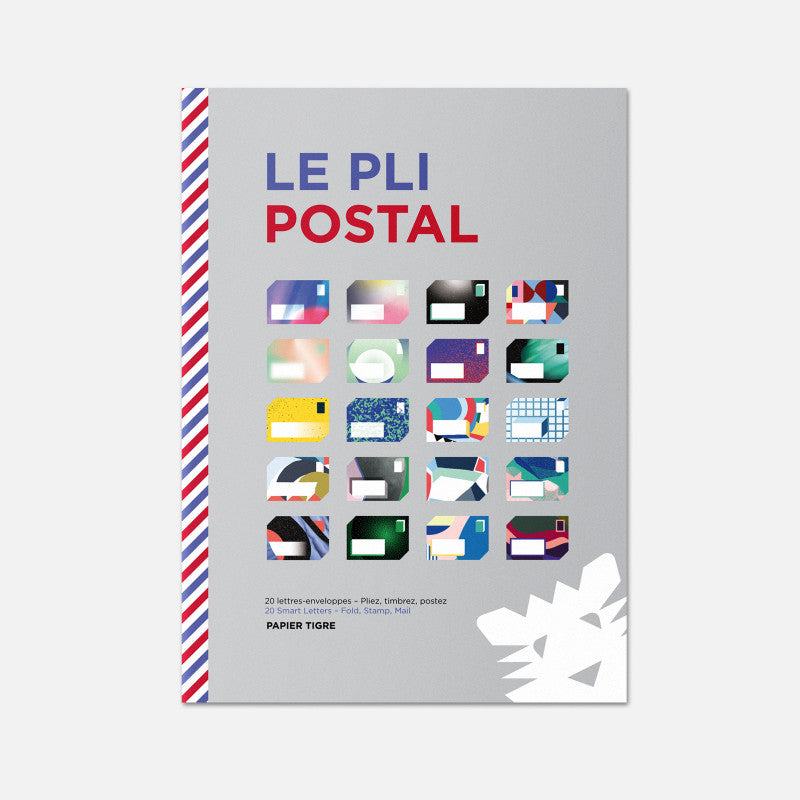 The Pli Postal gives you the opportunity to write and to make an impression. Your correspondence is now enhanced: fold, stamp and mail, a new way of communication!
Ready-to-fold letters writing pad (21 x 29,7 cm) with 20 different original patterns and a folding guide. Pick up a pattern /Write something behind /Fold /Write the address /Stamp it /Mail it /Make someone happy!
Since 2012, Papier Tigre has supported the idea that we are all thinkers, we are all artists : boardroom maestros, head executives of doodles, professionals at experiencing life in unique ways…

With every collection, they strive to make Papier Tigre more local, environmentally responsible and transparent. As they grow and learn, they'll continue to innovate and create more sustainable products for the future. To promote local production, they now make more and more products directly in their workshop in the 3rd arrondissement of Paris.