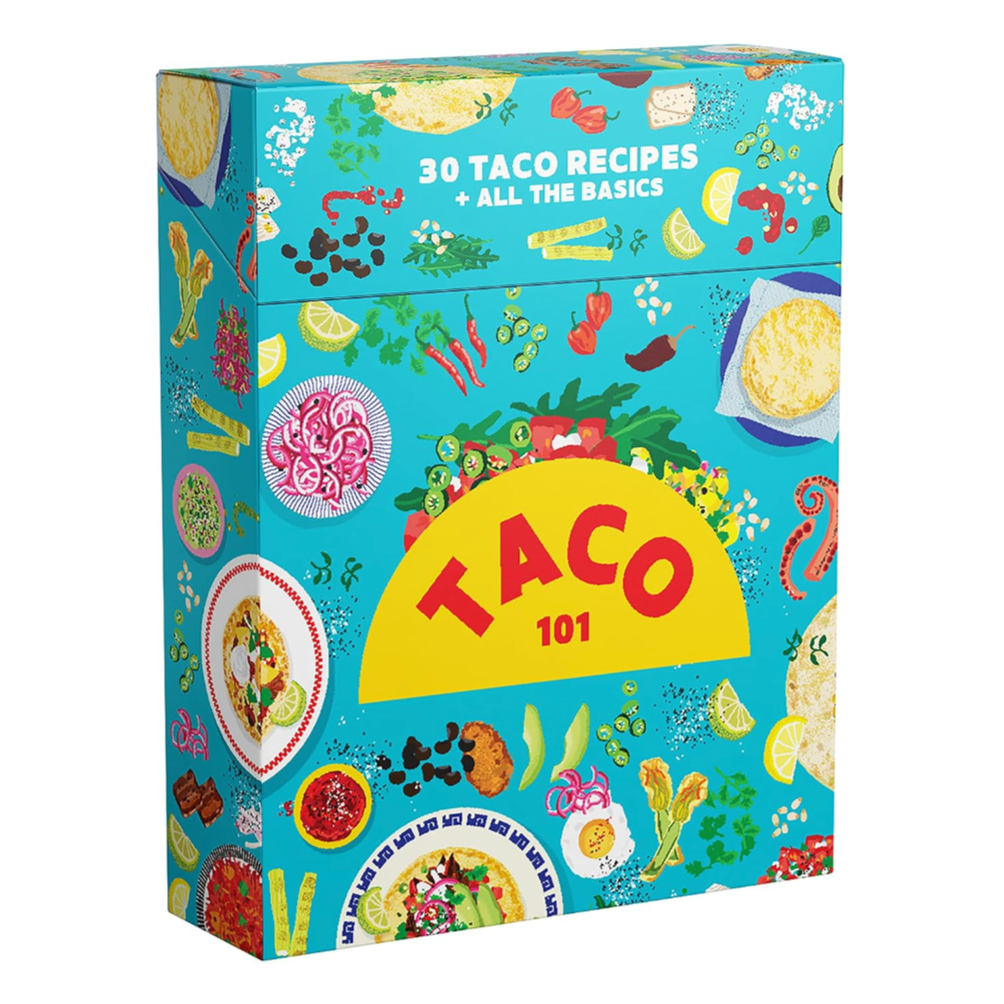 Tacos as you've never experienced them before…as a deck of cards!


Tacos—a perfect package of delicious fillings, hugged by a tortilla. It's hard to top, whether you're after a tasty snack, an ample meal, or want to cater for a hungry crowd.


Taco 101
 has a recipe to suit everyone's tastes—including vegan options and homemade tortillas. Each card features a different recipe, from classics like Rajas Poblanas & Corn Tacos to unexpected creations like chicken karaage, with basics that you can mix and match to create your very own, perfect taco.