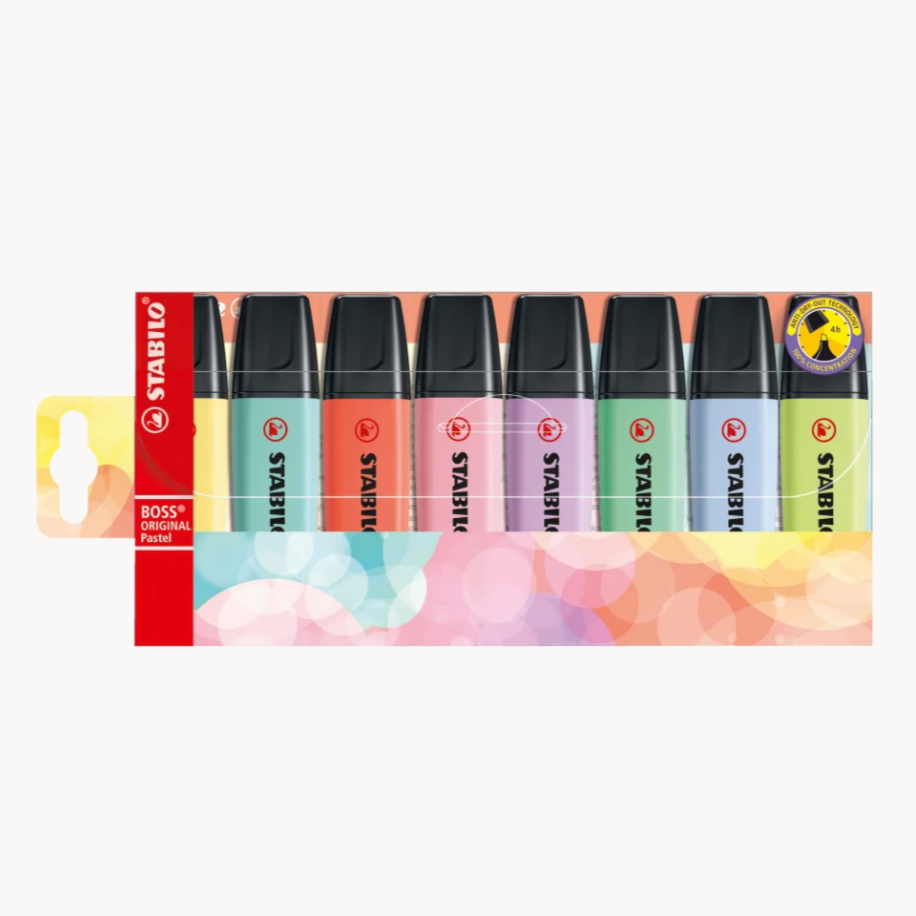 These uniquely designed highlighters are a favorite among professionals, academics, students and organizers of all kinds. Ideal for color-coding, editing or studying, the Stabilo Boss original highlighter features a chisel tip that allows two different line-widths and a geometric design that keeps them from rolling away.
The vibrant ink is suitable for paper, copies of faxes. Don't worry if you accidentally forget to put the cap back on: thanks to Stabilo Anti-Dry-Out technology, this highlighter can be left with its cap off for up to 4 hours without drying out.

This pack of 8 comes with the pastel colors cloudy blue (111), touch of turquoise (113), hint of mint (116), pink blush (129), dash of lime (133), mellow coral red (140), milky yellow (144), lilac haze (155).