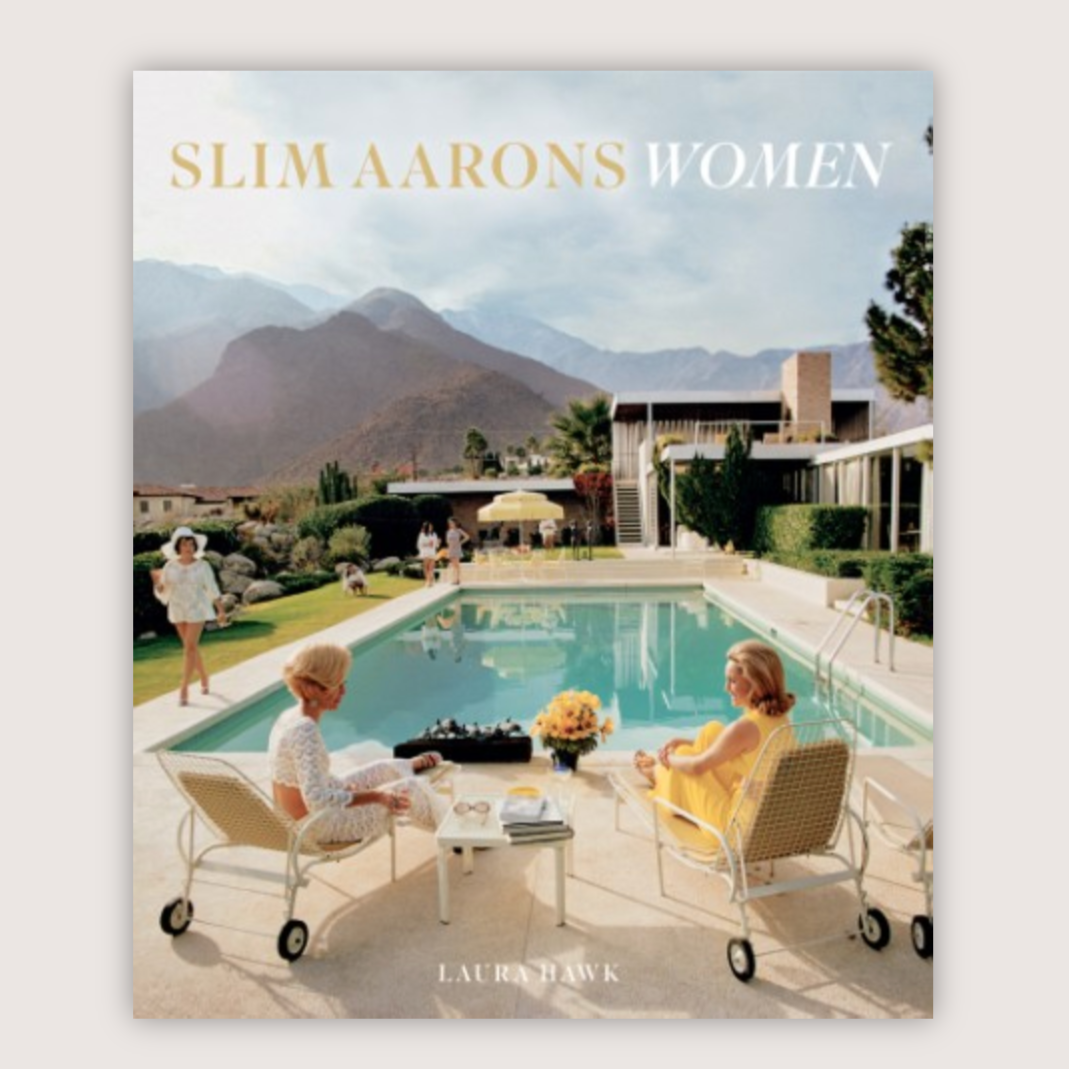 Slim Aarons: Women explores the central subject of Slim Aarons's career—the extraordinary women from the upper echelons of high society, the arts, fashion, and Hollywood.
The book presents the women who most influenced Aarons's life and work—and the other remarkable personalities he photographed along the way—including Audrey Hepburn, the Duchess of Windsor, Diana Vreeland, Esther Williams, Marianne Faithful, and Marlene Dietrich, all featured in unforgettable photographs. The collection contains more than 250 images, the majority of which have not appeared in previous books, along with detailed captions written by one of Aarons's closest colleagues, Laura Hawk.
Hawk writes in her introduction, "Slim's visual narratives give us an intime glimpse into the world of the upper classes and their rituals in the pursuit of leisure. That his half century of work continues to captivate successive generations of admirers—and that this is the fifth book published of his photography—reveals not only a yearning for an irretrievable time gone by but also a universal fascination with the seeming forbidden worlds of wealth and privilege."
Showcasing beautiful women at their most glamorous in some of the most dazzling locations across the globe, Slim Aarons: Women is a fresh look at the acclaimed photographer through the muses who inspired his most incredible photographs.
ABOUT THE AUTHOR
Slim Aarons (1916–2006) was among his generation's most influential photographers. His photographs have appeared in countless magazines, including Town & Country, LIFE, and Holiday. Laura Hawk is a freelance writer who worked with Slim Aarons on the road and on magazine and book projects for more than two decades.