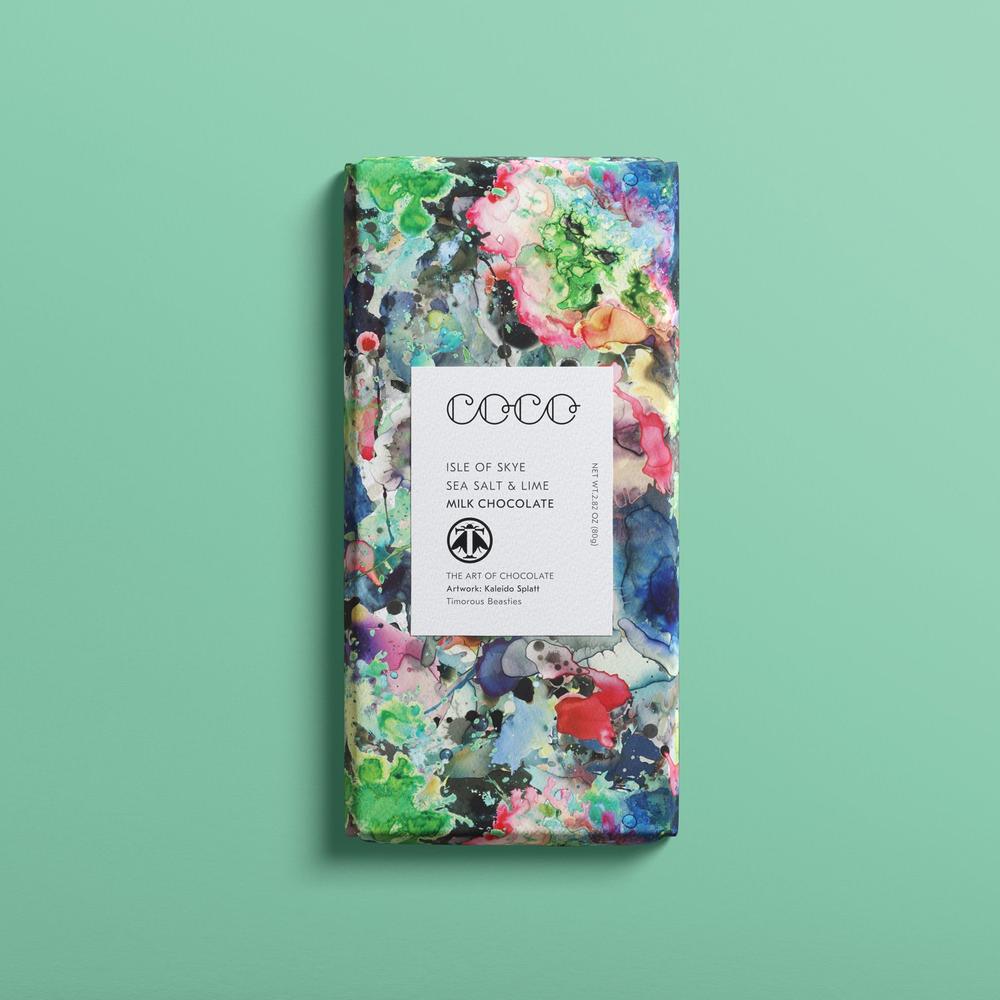 The Isle of Skye Sea Salt & Lime Milk Chocolate bar provides a unique chocolate tasting experience. This is a limited edition milk chocolate bar featuring Timorous Beasties' 'Kaleido Splatt' pattern.

80g - Vegetarian
Chocolate origin: Colombia
Artwork by: Timorous Beasties
Ingredients: Sugar, Cocoa Butter, Cocoa Mass, Milk Powder, Emulsifier: Non-GMO Soya Lecithin, Natural Vanilla Flavour, Isle of Skye Sea Salt (<1%), Lime (<1%). Allergens: milk, soya. No gluten containing ingredients.