Perkeo Calligraphy Set in Blue
Kaweco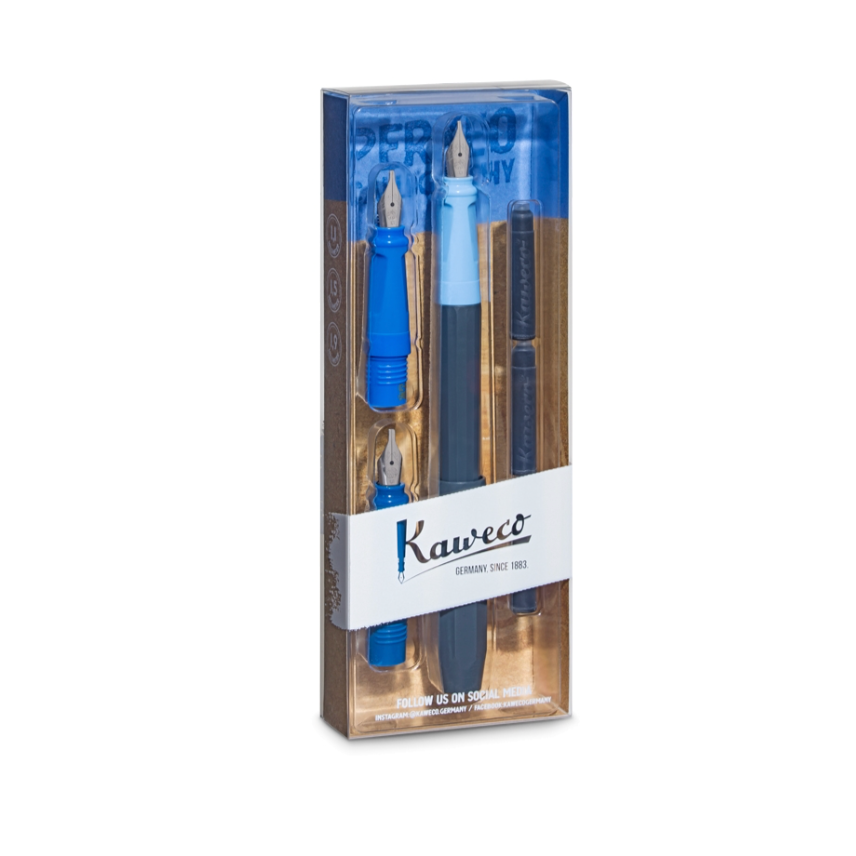 The word calligraphy is derived from the Greek words "kallos" (pretty) and "graphien" (carve, engrave, write). It implies the aspect of recording a text in a pretty and expressive manner.
For all of you, who would like to try this discipline, Kaweco offers the right set for beginners. The Kaweco Perkeo Calligraphy Set consists of a complete pen, with a 1.1 mm broad nib, as well as two front parts to change in the nib sizes 1.5 mm and 1.9 mm. Due to the ergonomic handle of our Perkeo series, the pen is particularly grippy in the hand and can thus be guided accurately while writing. This also allows details to be worked out superbly.
Additionally, the Set includes three original Kaweco Ink Cartridges in the colour Pearl Black.