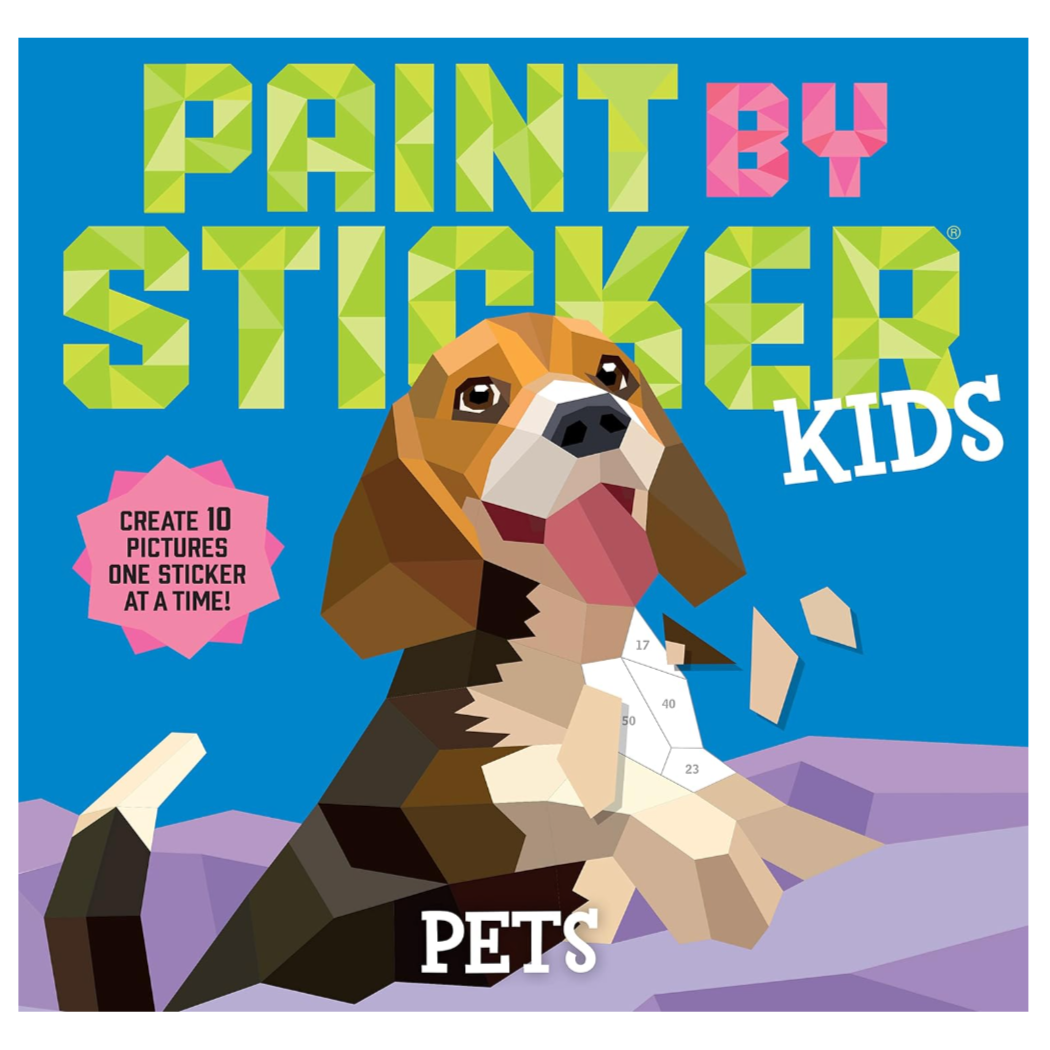 Enjoy hours of crafting fun with this vibrant sticker book featuring adorable animals.
Paint by Sticker Kids 
is unstoppable! The Paint by Sticker Kids series has sold over 5.1 million copies, and the reasons are obvious: stickers, stickers, and more stickers! Plus an activity that delivers hours of screen-free, mess-free fun. New to the hugely bestselling series is this collection of sticker images featuring pets like cats, dogs, bunnies, hamsters, and more.