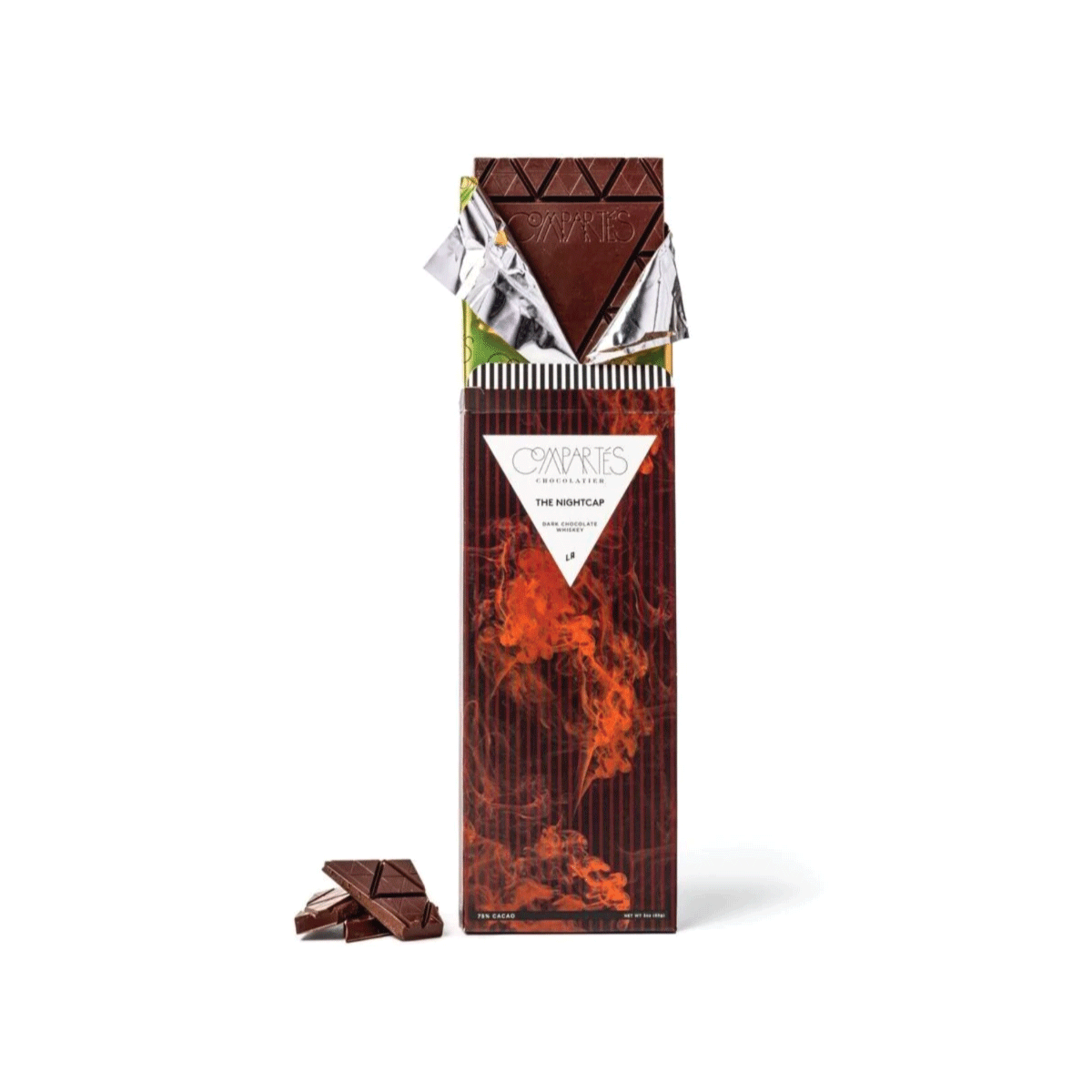 Compartés Nightcap whiskey dark chocolate bar is infused with the finest whiskey. Deep dark chocolate lures you in closer, as whiskey and chocolate collide in this tempting delight. The Nightcap is pure whiskey dark chocolate madness, and is one of our most popular bars.
Features a new design with a warm copper black smokey finish.
Handmade in Los Angeles at Compartes chocolate kitchens.