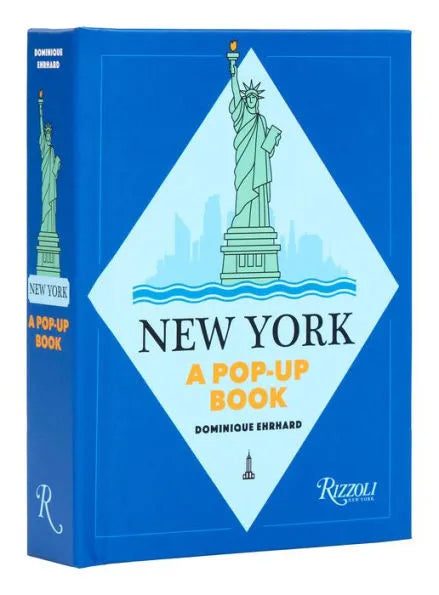 A fun, interactive pop-up book celebrating the monuments and landmarks that make the Big Apple the world's most popular tourist destination.
A selection of New York's most iconic settings and architectural wonders unfold in seven pop-ups contained in a charming pint-sized package, making it easy to carry along while on tour. Easy to tuck in a bag or a pocket, this book is truly the perfect souvenir or gift for tourists as well as anyone who wants to share their love of the Big Apple.
Each spread delivers an iconic building or monument accompanied by a two-page spread with text profiling the historical background and cultural significance of the structure or scene depicted in the pop-up. The package is designed with a retro feel and features vintage-style street maps as backgrounds for the pop-ups and other graphic elements that make this an elegant, charming gift or souvenir.
Represented as pop-ups are a range of traditional and contemporary New York scenes known the world over that nearly every visitor wants to experience or photograph for their Instagram: the Statue of Liberty, the Empire State Building, the Guggenheim Museum, Times Square, Brooklyn Bridge, the Freedom Tower, and the Oculus. Artist Dominique Ehrhard has created a one-of-a-kind object that will delight all ages.