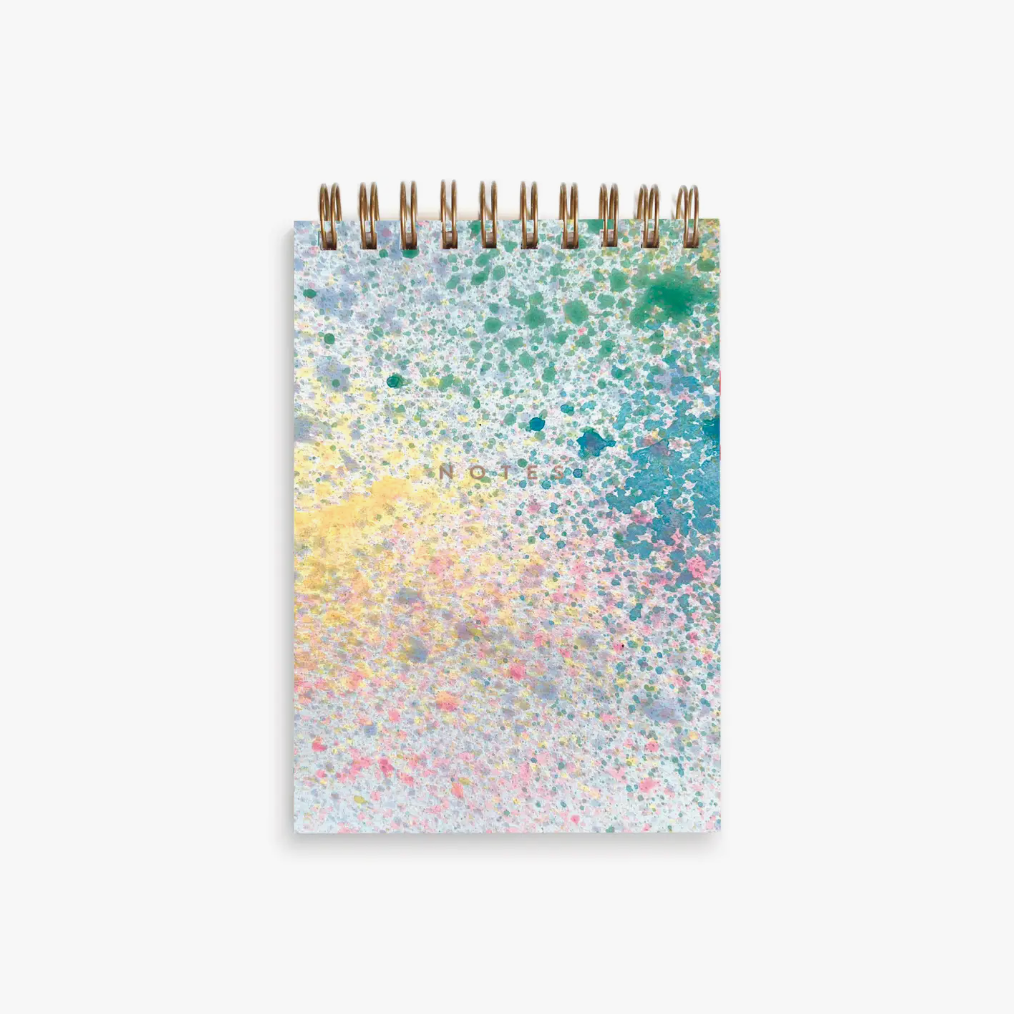 Each notebook is hand painted on pulpboard before foil stamping on one of Moglea's antique foil presses. The result is a completely one of a kind notebook.
This notebook uses their spray bottle paint process. 50 ruled pages with brass binding. Mini book size: 3.5 x 5"
Made in the USA in Des Moines, Iowa.