Mint, Sport Deluxe Calligraphy Set
Kaweco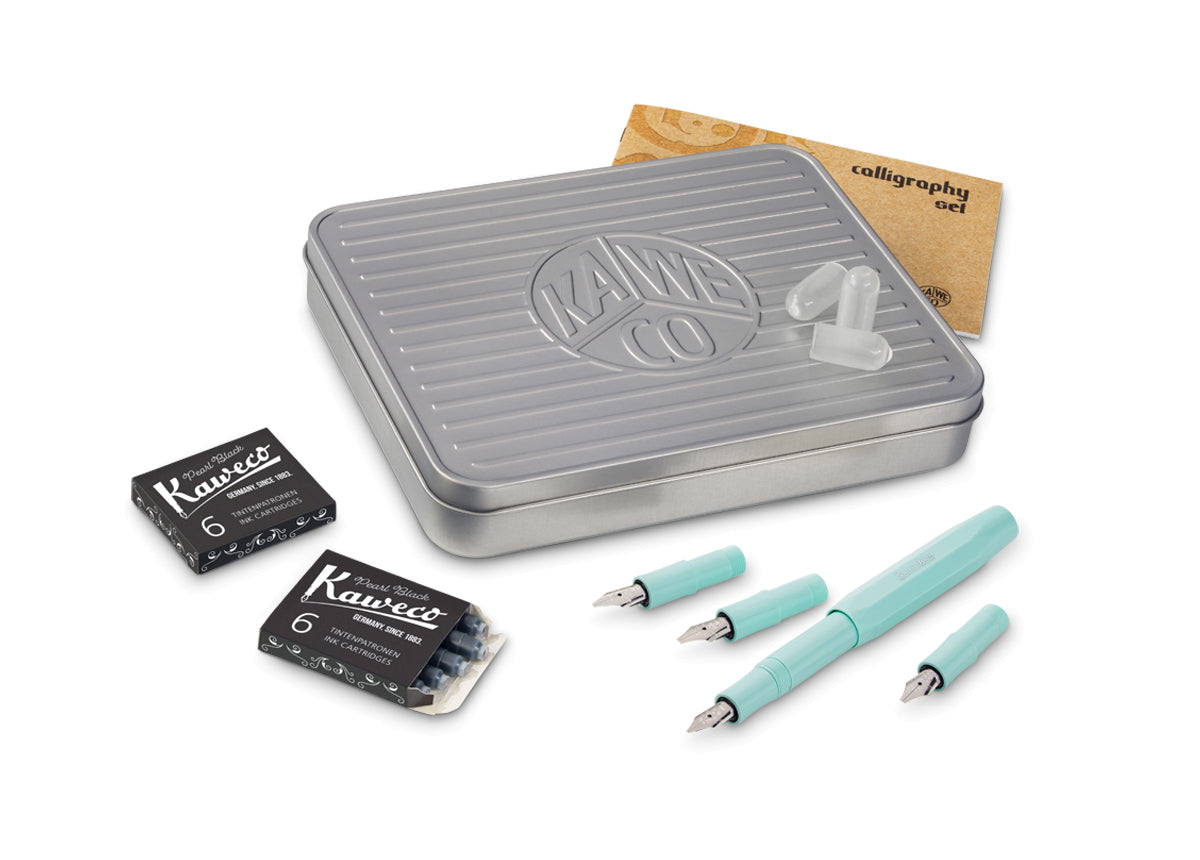 The term calligraphy, derived from the Greek words "kallos" (beautiful) and "graphies" (carving, engraving, writing), combines two essential aspects: The recording of a text in beautiful and expressive form.
At Kaweco, you can choose different calligraphy options to suit your needs. The Calligraphy Set Mint for calligraphic writing in four different stroke widths includes a Sport Fountain Pen (1.1 mm), three changeable front parts (1.5mm, 1.9mm and 2.3 mm), three protection caps and two 6-packs Kaweco ink cartridges in colour Pearl Black.
The fountain pen has a closed size of only 10. 5 cm and can therefore be carried anywhere without any problems. It grows to a standard size of 13cm with a mounted cap.
Supplied in a Kaweco gift tin.