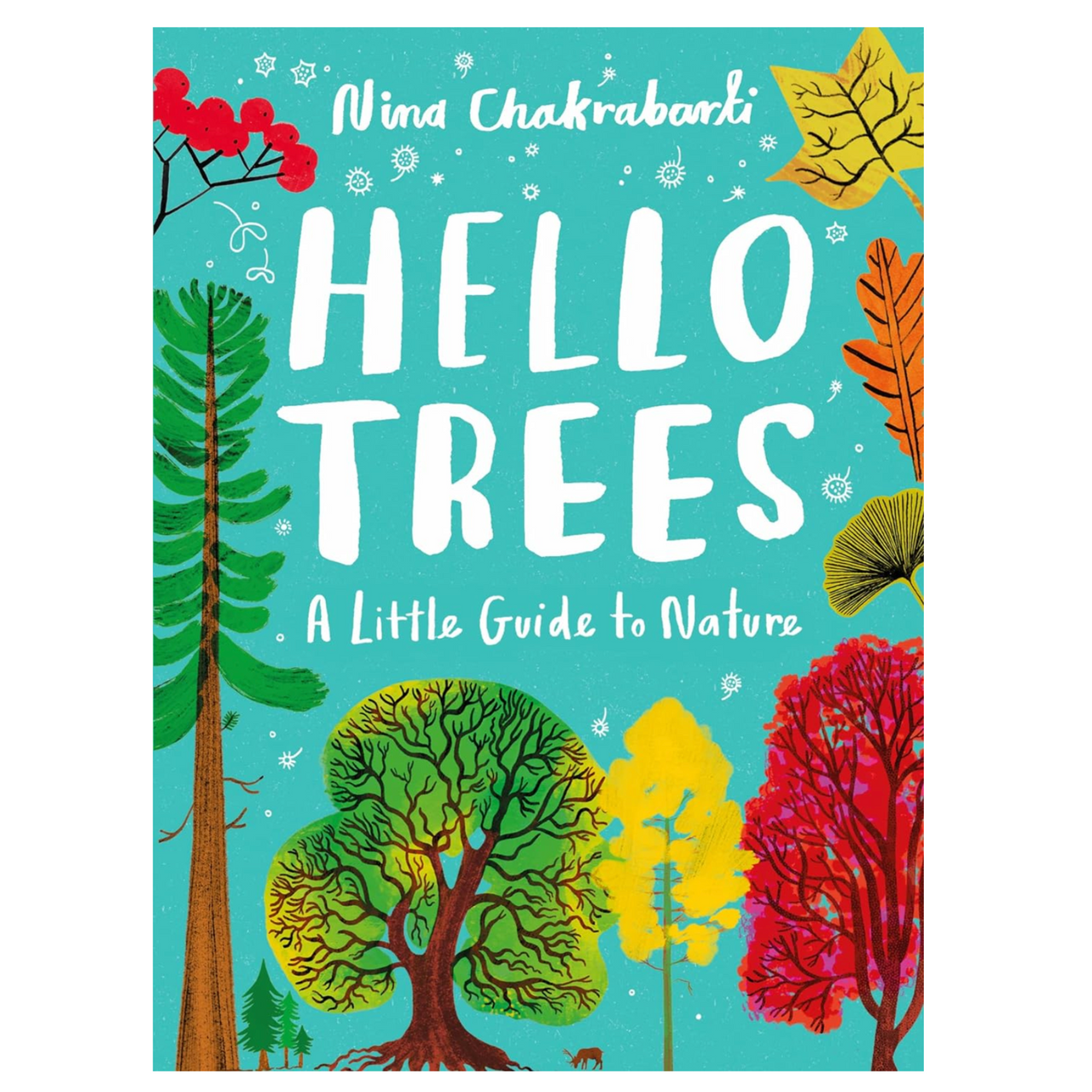 Witness a tree's growth from seed to sapling and discover how trees come together to support each other in forests in this beautiful pocket guide to nature.
Illustrated gallery-style pages show children how to identify a tree from its seeds, take a closer look leaf function and shape, and highlights some of the oldest and the tallest trees from around the world.

A book to inspire budding naturalists aged 6 and up, Hello Trees also includes fun off-the-page activities for children to try, including growing a tree from an avocado seed and creating amazing art by painting leaves and bark rubbing.

Be inspired to go outdoors and get up close with nature with this brand-new series from internationally bestselling illustrator Nina Chakrabarti.