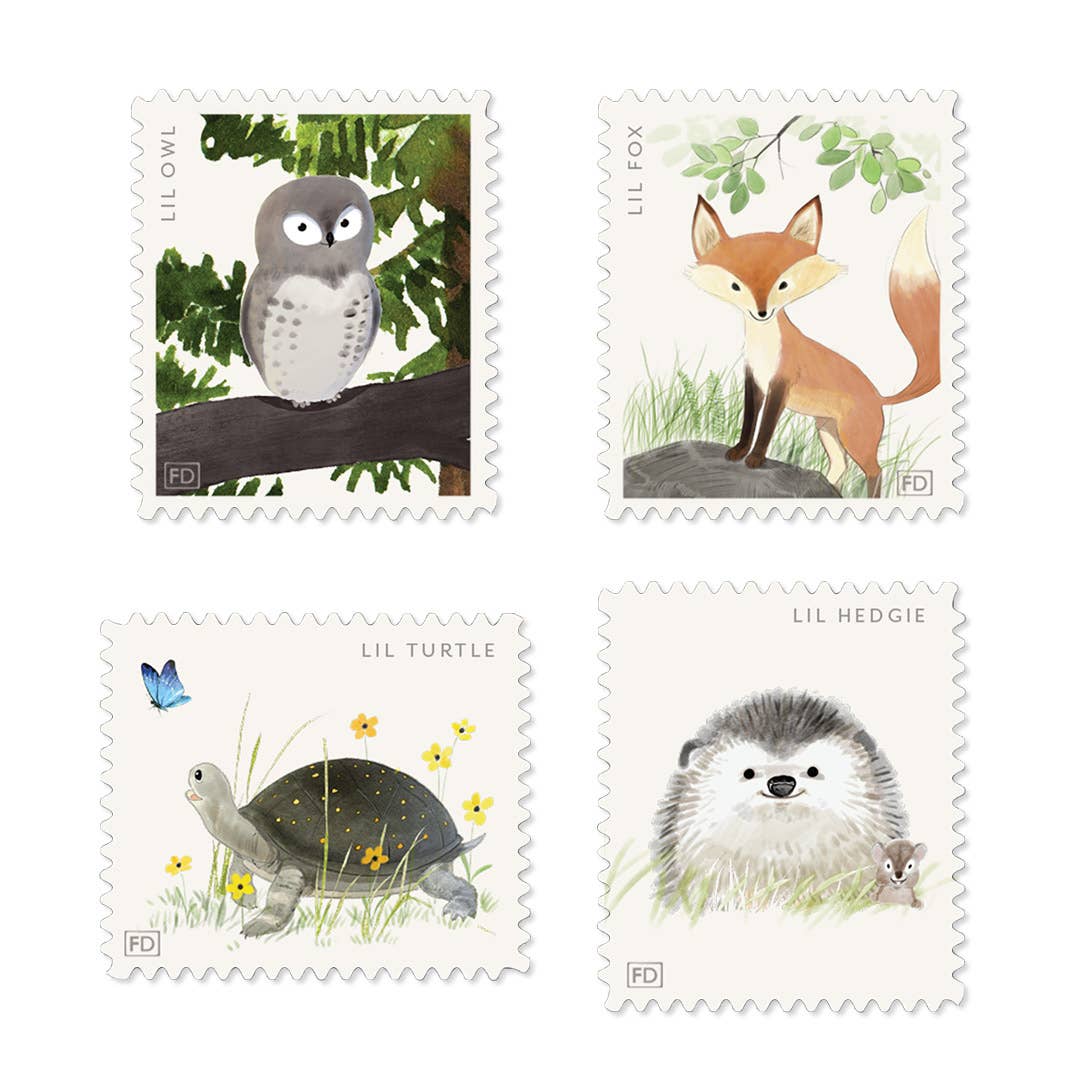 Stamps are so much fun that we decided to create our own! Decorative Labels add a playfulness to sending letters, cards, parcels, and gifts whether they're sent through the mail or hand-delivered. Inside the envelope are four sheets, each with nine crack & peel labels, to be used to your heart's content. They are a scrapbooker's delight too!
The Lil Friends collection includes our sweetest and cutest woodland creatures: Lil Owl, Lil Fox, Lil Turtle, and Lil Hedgie.
Reminder: These are decorative. Real postage must be used when mailing.
36 self-adhesive labels 4 sheets each with a different themed illustration 9 labels on each page - 1.38 x 1.25 inches A2 envelope - 4.25 x 5 inches Handmade in the USA