Kaweco Sketch Up Pencil
Kaweco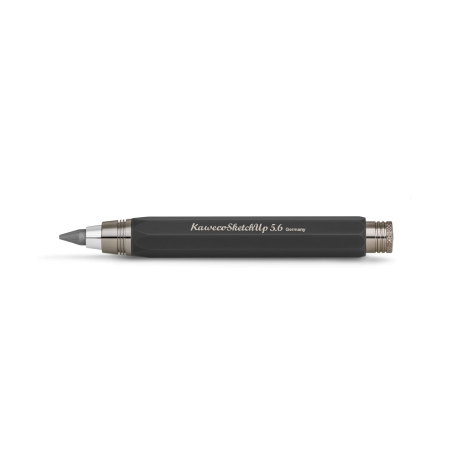 Kaweco has been producing all kinds of mechanical pencils since the beginning of the 20th century. Kaweco's clutch pencils became very popular in the 1950s due to the heyday of technical drawing. The Sketch Up series of clutch pencils is still used as reliable working material for artisans, architects, or artists until today.
The series is available in Brass, Satin Chrome, Brilliant and Black and is equipped with a 5. 6 mm pencil lead.
The best feature: It has an integrated sharpener, which is located in the pusher. That is how the mine can always be kept pointed, making all-time drawing possible, even on the move.