Yellow, Ice Sport Glow Marker Set
Kaweco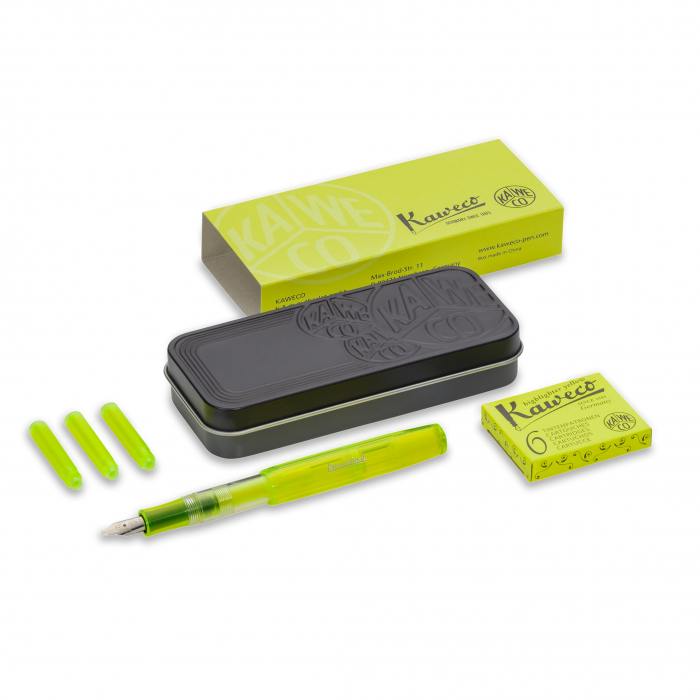 The Kaweco ICE Sport Set Glow Marker is a genuine alternative to standard highlighters. With its 1.9 mm calligraphy nib and the flashy neon yellow ink cartridges, every important note and text passage is going to stand out substantially.
Comes standard with a 1.9mm polished stainless-steel nib.
Uses short international cartridges.
Supplied in a Kaweco gift tin.