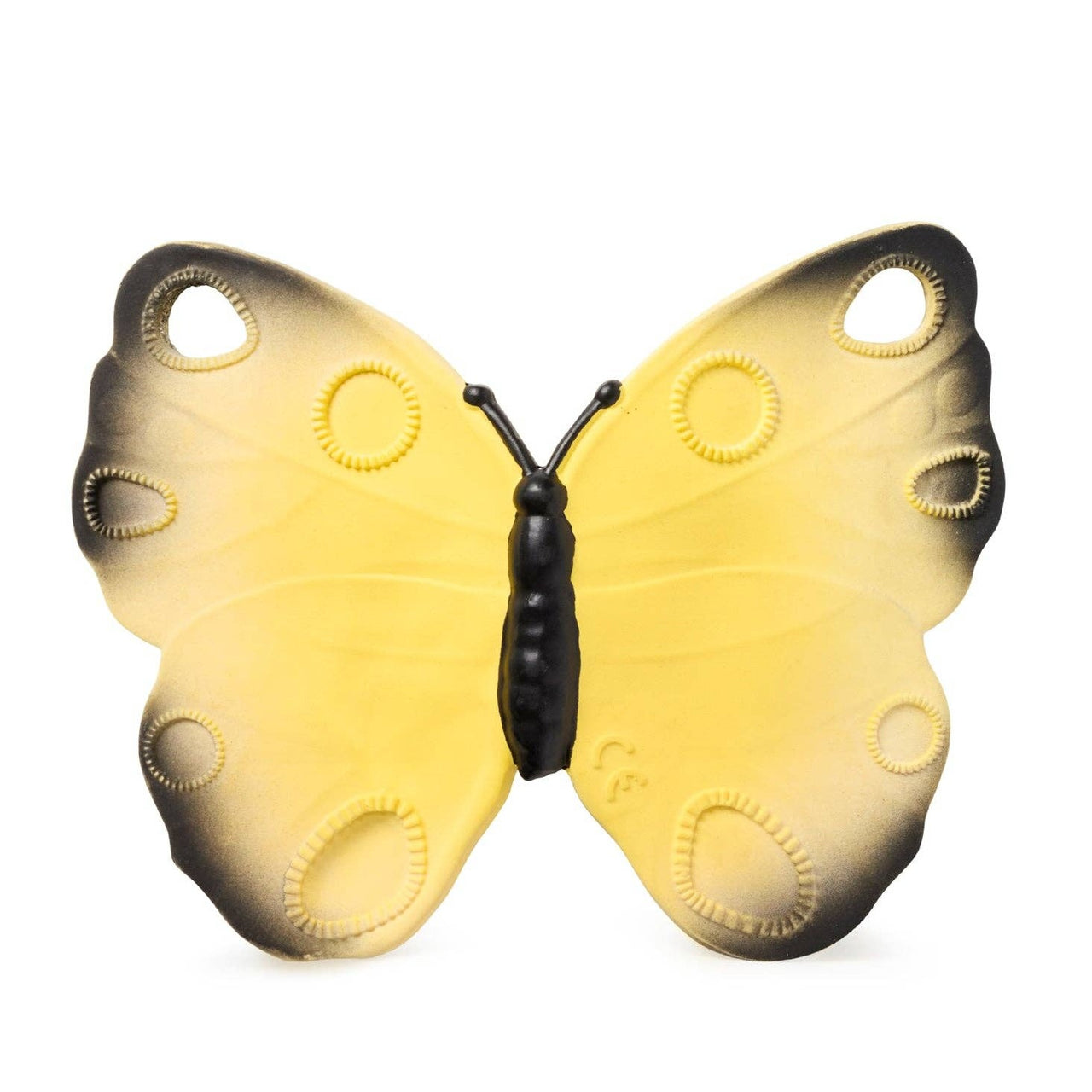 KATIA THE BUTTERFLY is a natural rubber teether, bath, & sensory play toy! A wide variety of textures around its wings help stimulate the senses and soothe teething gums. And it's easy-to-hang from a strap for ease of use at home or on the go!
Oli & Carol products are made following an artisanal and sustainable process with 100% natural rubber from Hevea trees. Made all in one piece with no hole avoiding the creation of bacteria inside.
Hand painted with natural pigments one by one, there are no two alike! Soft, easy to grasp and safe to chew. Stimulates baby's senses and soothes teething gums.
* Made with 100% natural rubber from Hevea trees. *