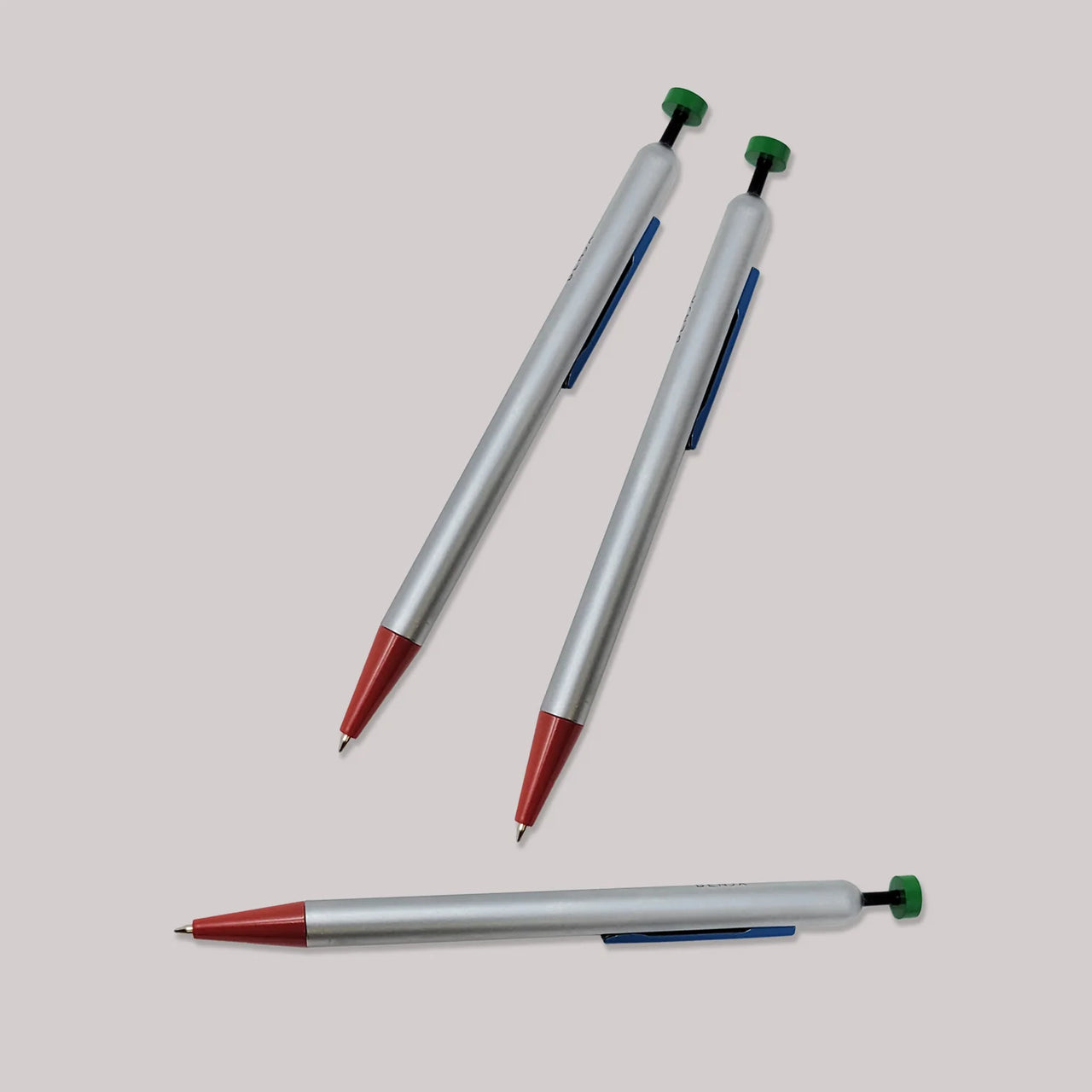 Introducing the OVNI Pen – a ballpoint pen that merges harsh robotic shapes with vibrant, eye-catching details.
This pen design mirrors the sleek and stylish aesthetics of a space mission, evoking a sense of futuristic exploration and innovation.
The pen measures 5.12 x 0.31 inches, embodying both form and function in its striking design.