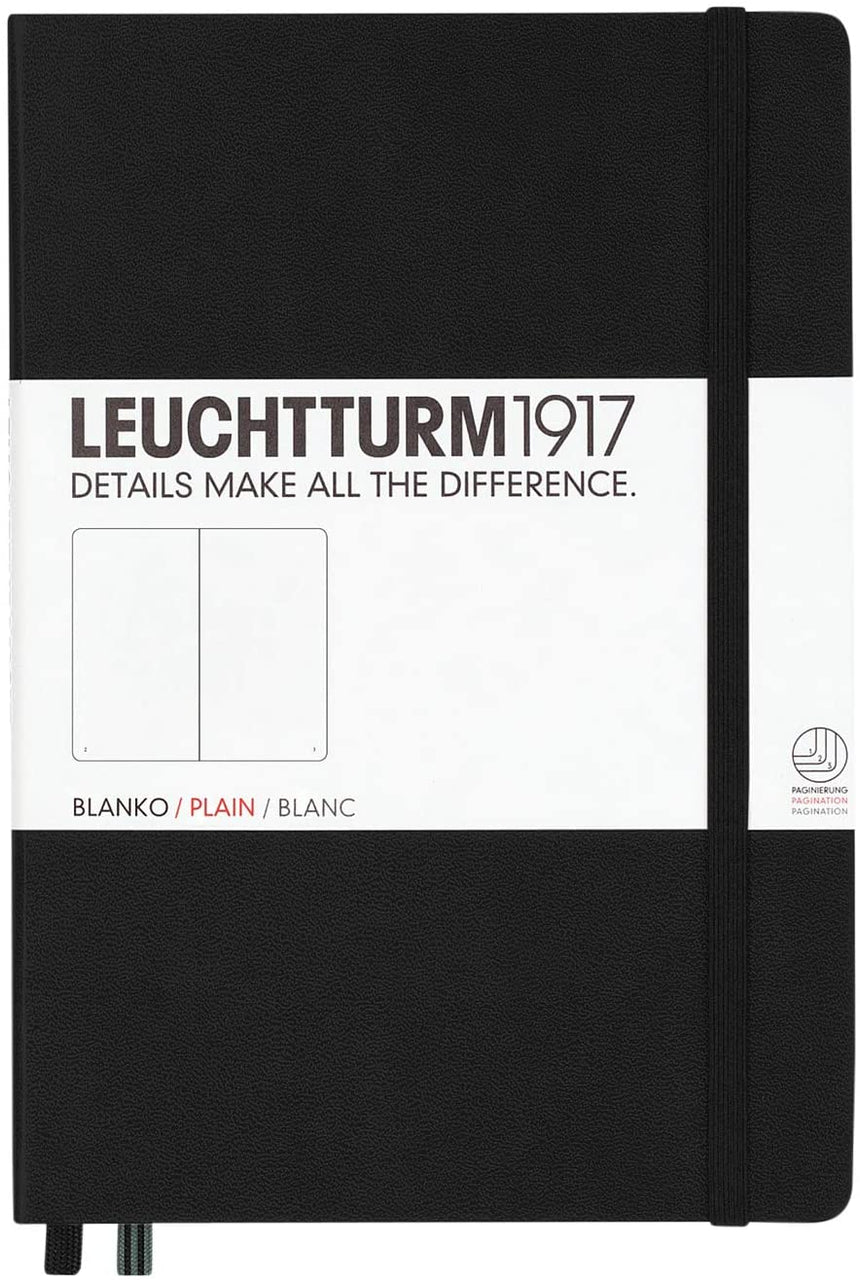 The A5 MEDIUM notebooks are the perfect size with a wide range of colors making them ideal companions for all walks of life — this notebook series is perfect for midnight ramblings, daily entries, thoughtful reflection, careful chronicling and illuminating life stories.
Thread-bound to open flat which helps make reading the contents easy and adds efficiency to note-taking.
Features 80g/m² acid-free paper with high ink compatibility to help prevent bleed through, an expandable gusseted pocket on the back cover, 2 page markers / bookmarks and an elastic closure band.
Includes 251 numbered pages of PLAIN paper with 8 perforated detachable sheets, a blank table of contents for easy organization and notes, also includes stickers for labeling and archiving.
5 3/4" x 8 1/4"