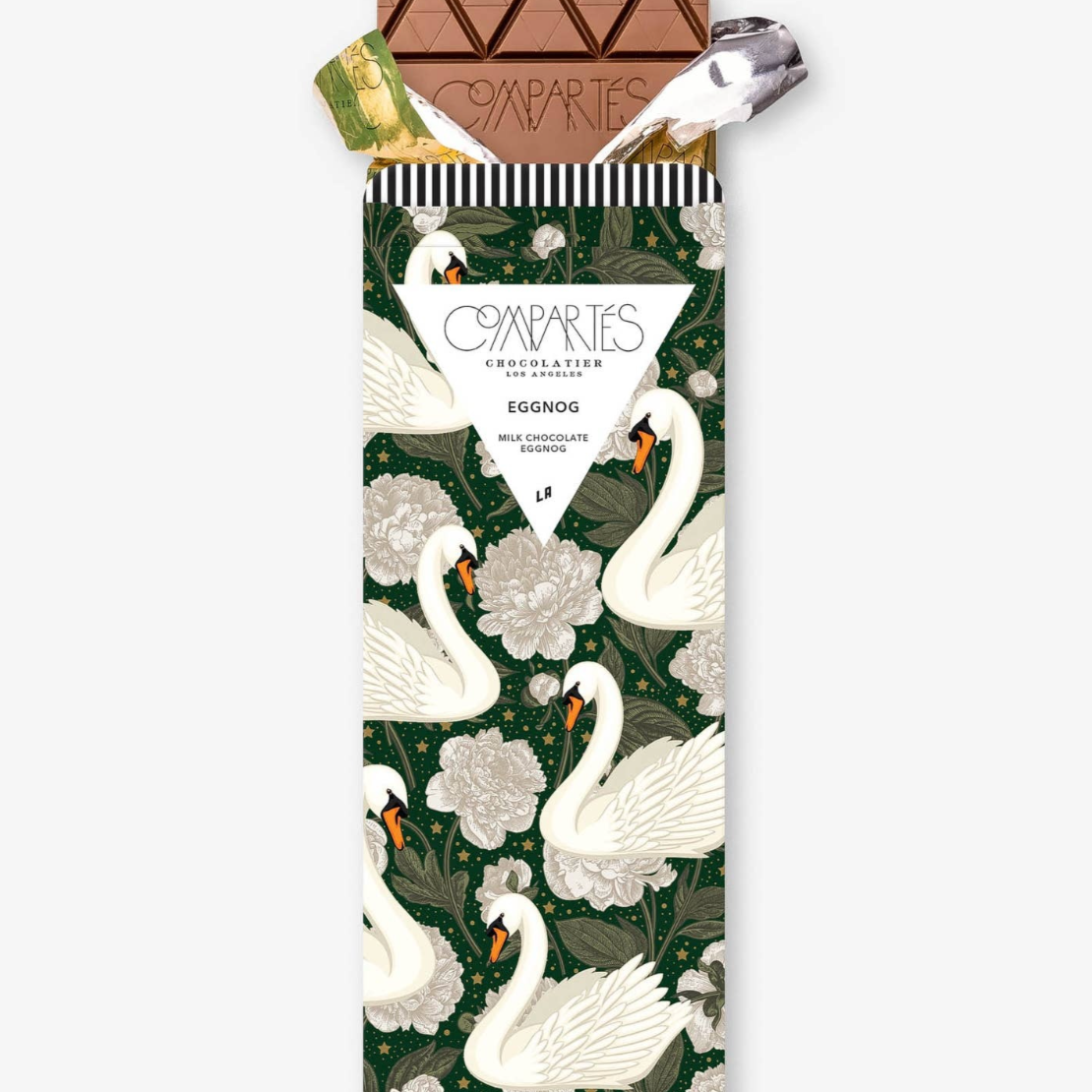 Introducing our Milk Chocolate Eggnog Bar—milk chocolate meets classic eggnog for a magical gourmet gift. Enjoy the smooth texture of quality chocolate combined with hints of creamy eggnog and a touch of nutmeg. 
Each bite is like a sip of holiday delight, offering a smooth, velvety texture combined with the warming notes of a classic eggnog. This Limited Edition bar makes for the
 perfect holiday chocolate gift or a special treat for yourself.