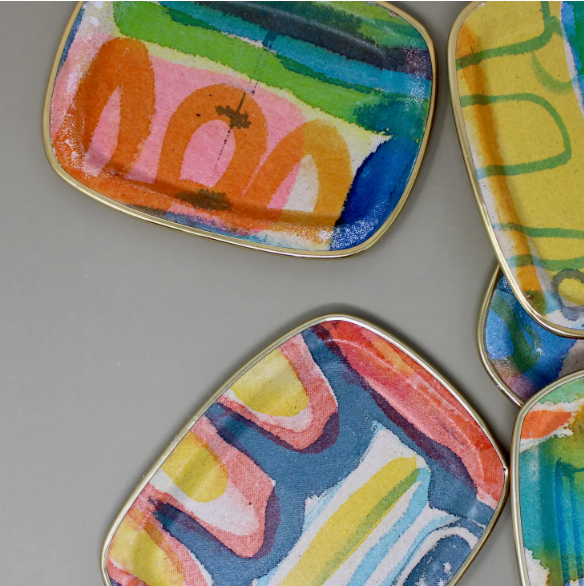 Made with hand painted calico fabric so no two trays are the same.
The fabric is painted in Ark's studio in small batches and sent off to be encased in fibre glass by their British manufacturer.
Each one is a unique piece and as fun as they are functional, suitable both for vigorous use or out on display.
Not dishwasher safe - wipe clean with a damp cloth
Length 18.5cm x Width 14.2cm