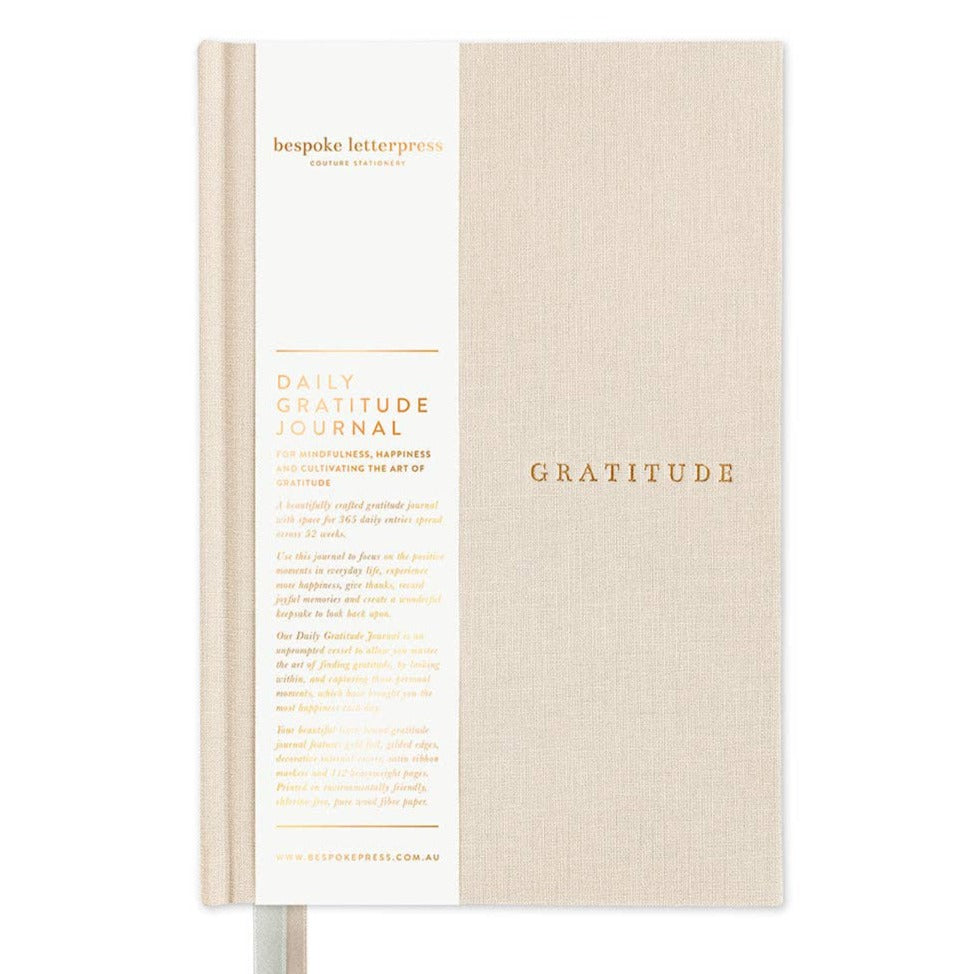 Bespoke's new beautiful linen bound gratitude journal features gold foil printing, gold gilded edges, decorative internal covers, satin ribbon markers and 112 heavyweight pages printed on chlorine-free pure wood fibre paper.
A beautifully crafted gratitude journal with space for 365 daily entries spread across 52 weeks. Each week also features a weekly reflection and complete your years worth of entries with our final yearly reflection pages. Use this journal to focus on the positive moments in everyday life, experience more happiness, give thanks, record joyful memories and create a wonderful keepsake to look back upon.
An unprompted vessel to allow you master the art of finding gratitude, by looking within, and capturing those personal moments, which have brought you the most happiness each day.