Kaweco Frosted Sport Roller Ball Pen
Kaweco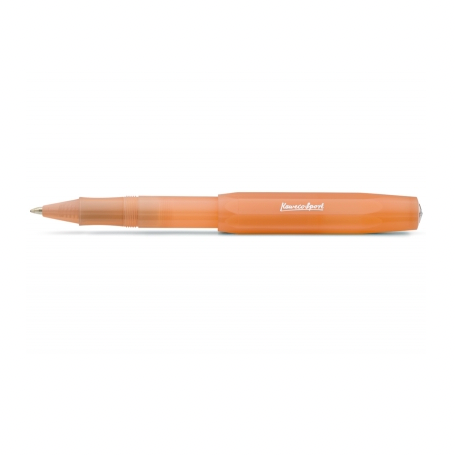 Kaweco's newest series stands out due to its slightly opaque, milky plastic and pastel colours.
The icy fresh look of the material gives us a glimpse of the inner workings of the pen. It is equipped with silver elements and it is just an absolute must-have for the summer.
The light colours and fresh names emphasize the summer feeling.
The fresh and fruity names Sweet Banana, Soft Mandarine, Blush Pitaya, Light Blueberry, Fine Lime and Natural Coconut give you a hint on the colours of this series.