Dux Pastel Pencil Sharpeners
Dux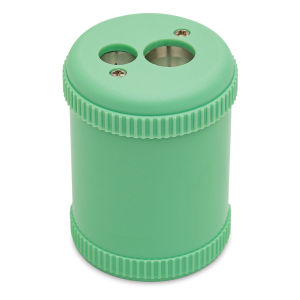 Keep your pencils at the ready with Dux Pencil Sharpeners.
Made by the oldest pencil sharpener factory in Germany, they feature the highest quality replaceable blade for precise sharpening. Two holes accommodate different size pencils, and the easy-to-clean cylinder catches the shavings to keep your work area clean. Simply unscrew the cap to empty.
Available in an assortment of pastel colors, these sharpeners are ideally sized to carry in your tote, backpack, or portfolio. Sharpeners measure 2"H x 1-1/2" Dia.