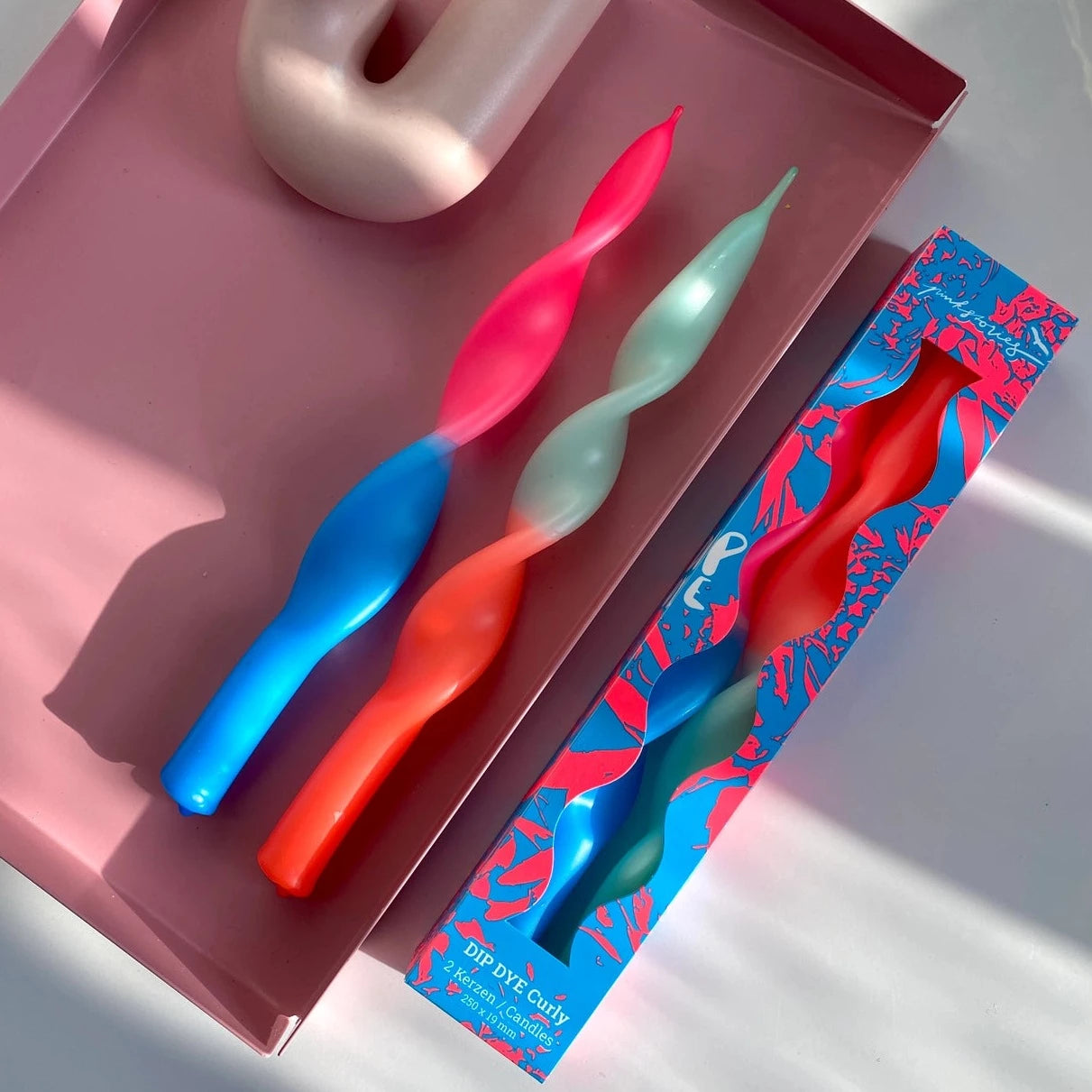 Set of two lovingly hand-dyed, hand-turned stick candles in neon look. The colors remain the same, the pattern gradients vary with each candle and make them a special one-of-a-kind.
Packaged in a hand printed neon box, regionally screen printed with water-based inks.
Fsc-certified, open-pore paper.
Carefully selected paraffin - regionally colored in Bavaria/Germany.
100% vegan.