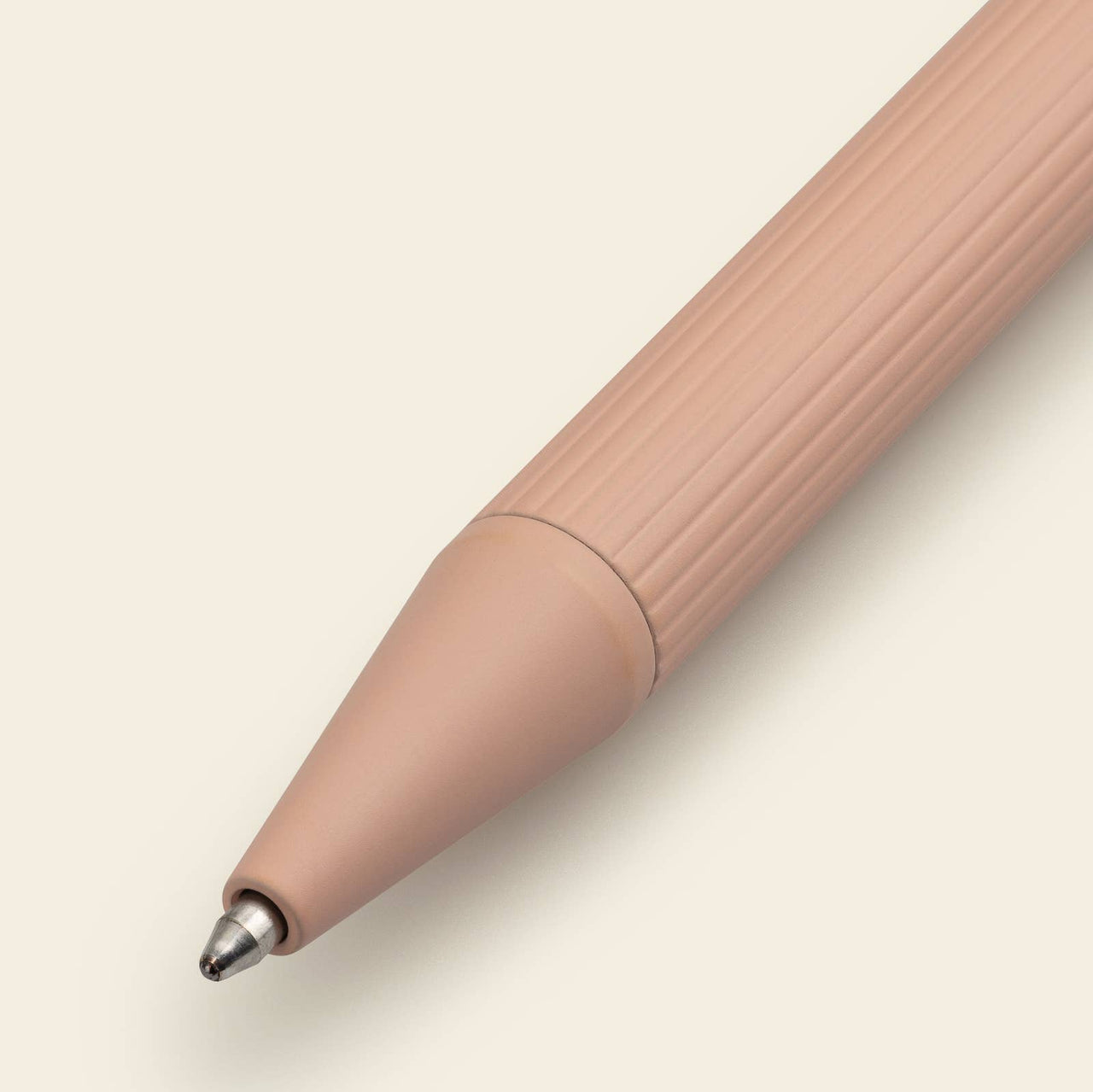 A joyful way to put pen to paper – meet Papier's Curve ballpoint. With its ribbed texture and comfortable proportions, it's here elevate your everyday writing experience. A bright color palette (choose between pink or blue) and shapely design details make notetaking ten times more fun.
Ink & Refills - Oil-based black ink
 - Refillable with any standard ballpoint pen refills.
- Made from matte aluminium with brushed brass clip