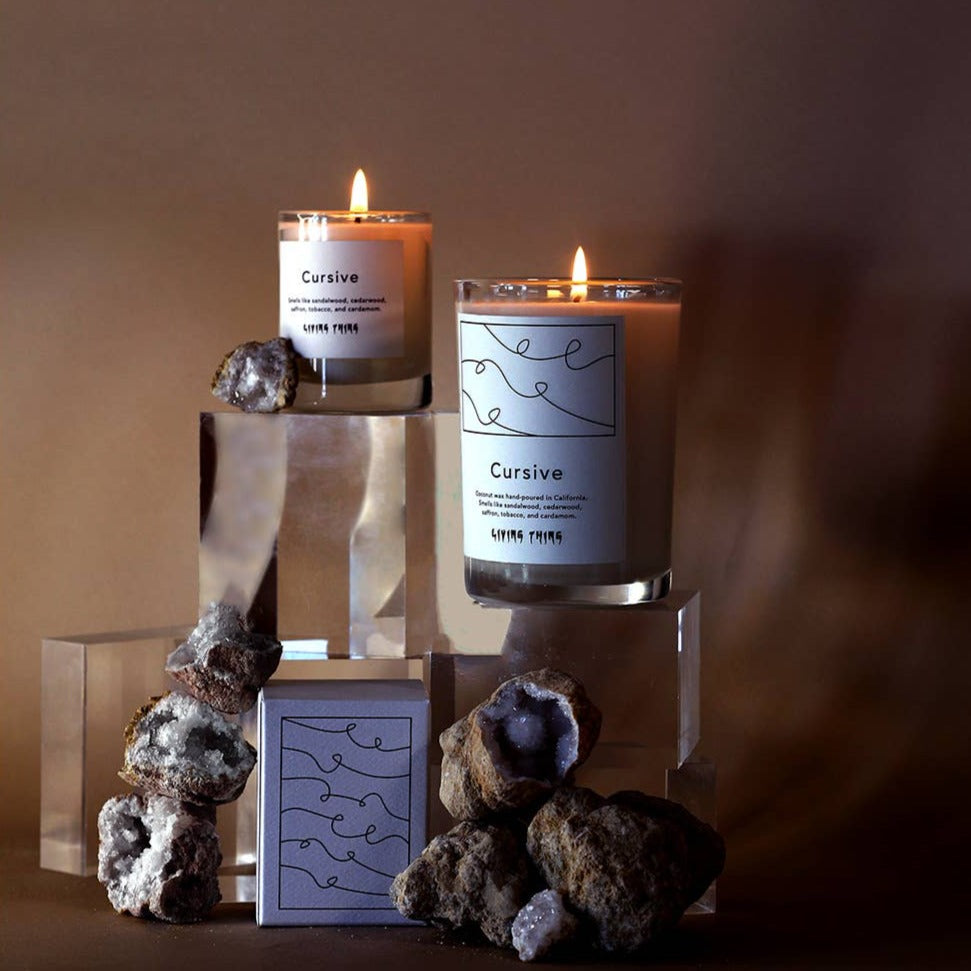 Smells like sandalwood, cedarwood, saffron, tobacco, and cardamom.
7.5oz – will burn for roughly 40 hours.
Elegant yet unpretentious, sophisticated yet cozy. Even if you haven't filed your taxes yet or written world-changing love letters, light this candle up and pretend you've done it all in flawless cursive. Glass. Comes in Living Thing's signature white textured box.