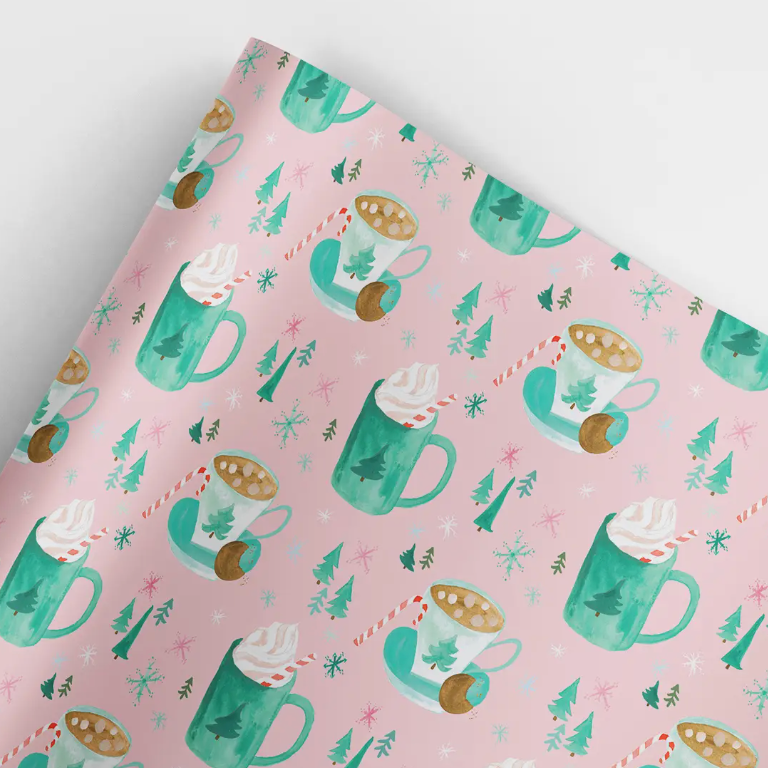 Hot cocoa with marshmallows and whipped cream, ginger snap cookies, and candy canes dance on a light pink background on this whimsical holiday wrap.
Offset printed in Colorado on SFI-certified uncoated paper using vegetable-based inks.
Each roll contains 3 sheets of paper wrapped around a core and shrink-wrapped. Each sheet of paper measures 19.5 x 27 inches (wraps a shirt box).
Made in United States of America