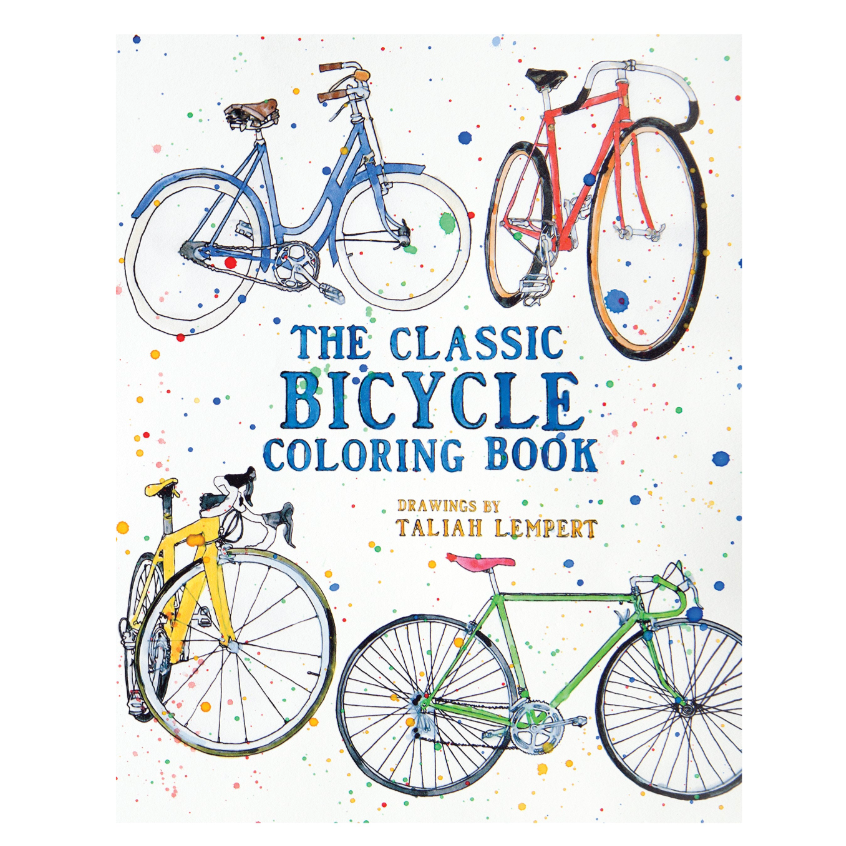 Paperback book with tear-out pages.
Steel bikes with classic designs grace the pages of this all-new bicycle coloring book from famed bike portraitist Taliah Lempert. These bikes sat for their portraits, and now you can color them according to your personal specifications and most vivid bicycle dreams.
Suitable for adults and children, whether you love to color or just want to enjoy Lempert's fantastic art.