Black Rollerball Refill, Euro Fine
Kaweco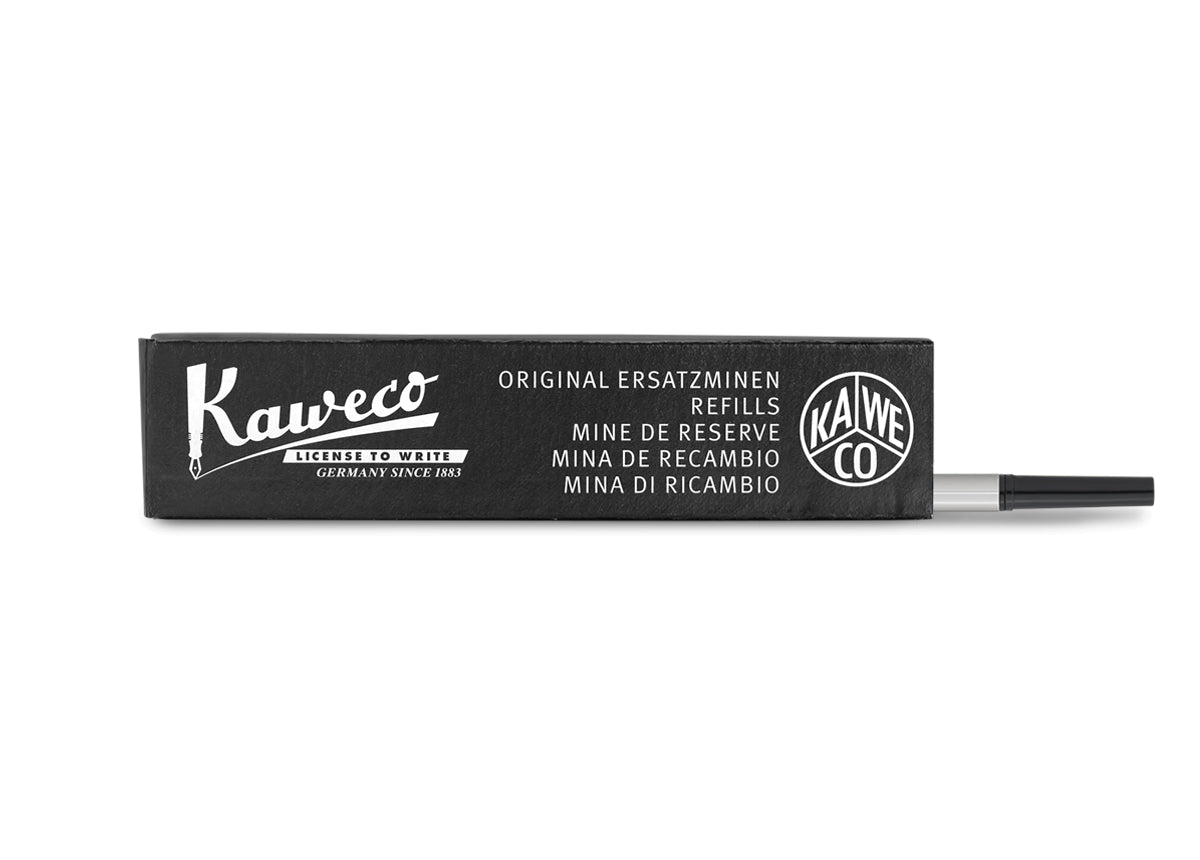 The Kaweco Roller Ball Refill in colour black with a stroke width of 0.4 mm puts utter precision on the paper. It's perfectly suitable for precise drawings, small and fine writings, as well as entries in the bullet journal.
Available in the normed format of Euro refills, it can be used for different writing instruments. At Kaweco it fits for the rollerball writing system of the series Student, Dia2 and Elite
Comes with 1 refill.