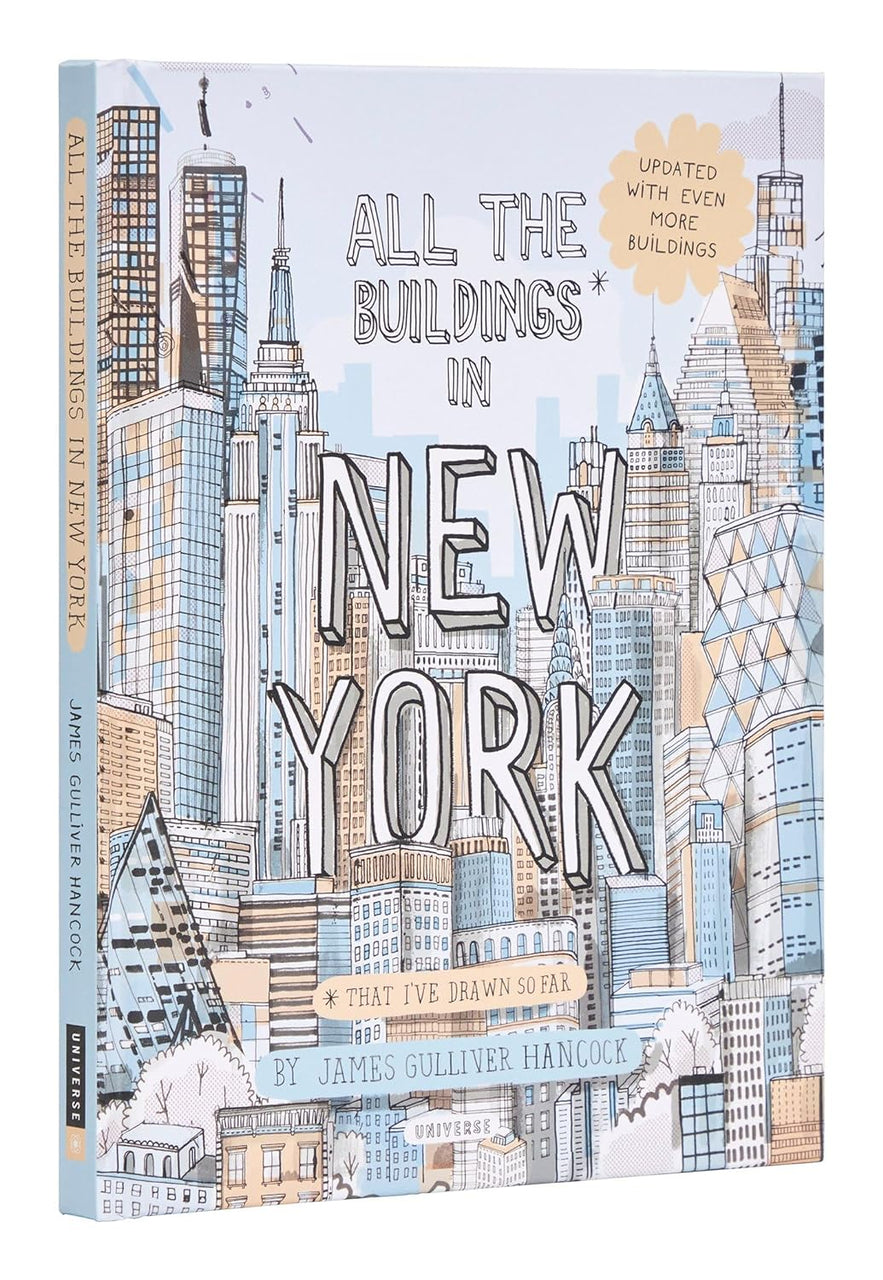 A charmingly illustrated journey through New York City, neighborhood by neighborhood, updated to include newer buildings and more classic favorites.
All the Buildings in New York
 is a love letter to New York City, told through James Gulliver Hancock's unique and charming drawings of the city's diverse architectural styles and cityscape. His buildings are colorful and chock-full of fun and offbeat details, and this book is full of new discoveries as well as old chestnuts for anyone who loves the Big Apple.

Organized by neighborhood, this revised and updated edition features iconic New York buildings, such as the Empire State Building, Rockefeller Center, and Flatiron Building; other beloved landmarks, such as the New York Public Library and Brooklyn Museum; and new skyline-changing buildings constructed in the last ten years, such as One World Trade Center, Oculus, and Via 57 West. Also included are the everyday buildings that make up New York City—the boutique shops in SoHo, timeless brownstones in Brooklyn, and rows of busy markets in Chinatown. Cultural musings, accessible histories, anecdotes, and informative details accompany the illustrations throughout, making this volume as practical as it is beautiful.

New Yorkers and tourists alike will savor this one-of-a-kind book that uniquely celebrates the energy and spirit of the city that never sleeps.