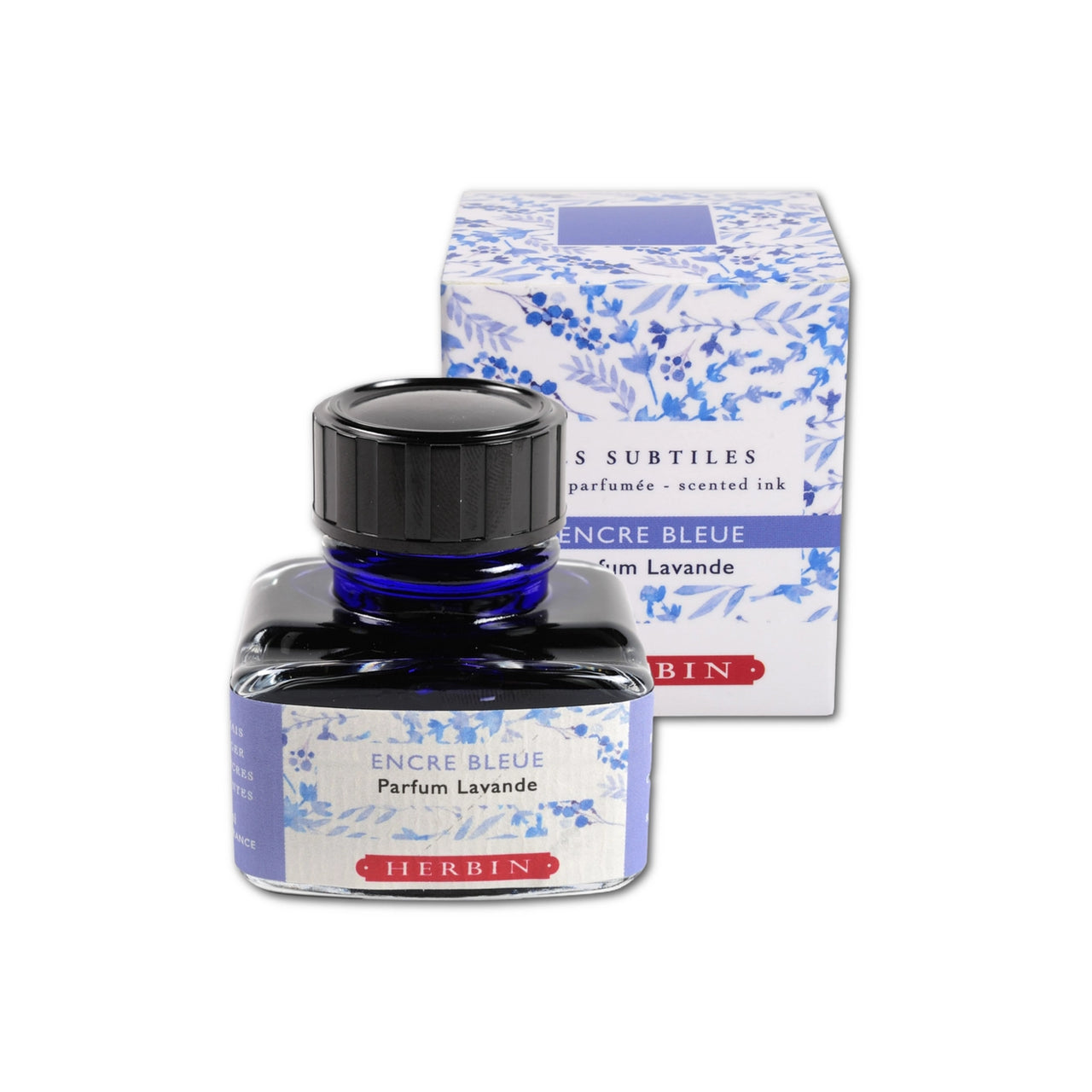 These exquisitely romantic inks are perfect for fountain pens since they are naturally scented and do not contain pigments.
Herbin scented inks are made from floral water (hydrosols) of rose, orange, lavender, apple and violets. The hydrosols used by Herbin come from Grasse, France, a Provencal town long associated with the perfume industry, and famous for its floral scents.
Fashioned with great care, scented inks are inspired by a tradition that began in Italy in the 19th century. Herbin and other manufacturers used to collect different scents from the perfume industry and add them to their inks.
Known as "Les Subtiles" (The Subtle), each ink matches fragrance and color: bleu/parfum lavande/10; vert/parfum pomme/34; amber/parfum orange/41; brown/coffee/46; rouge/parfum rose/68; and violet/parfum violette/77