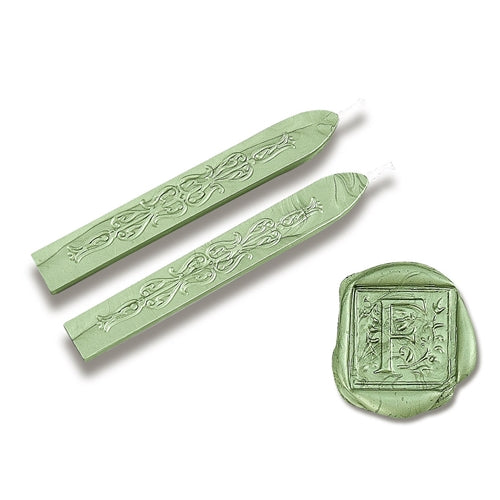 Easy to use modern flexible sealing wax.
- 4" sticks with wick
- The wick, when lit, allows the wax to slowly drip onto your surface or into a sealing wax spoon; each stick delivers 12 to 15 impressions.
- Wax is completely flexible and mailable, will not chip or break.
- Wax will adhere to paper, glass, wood, essentially any relatively smooth surface.
- Sold as single stick