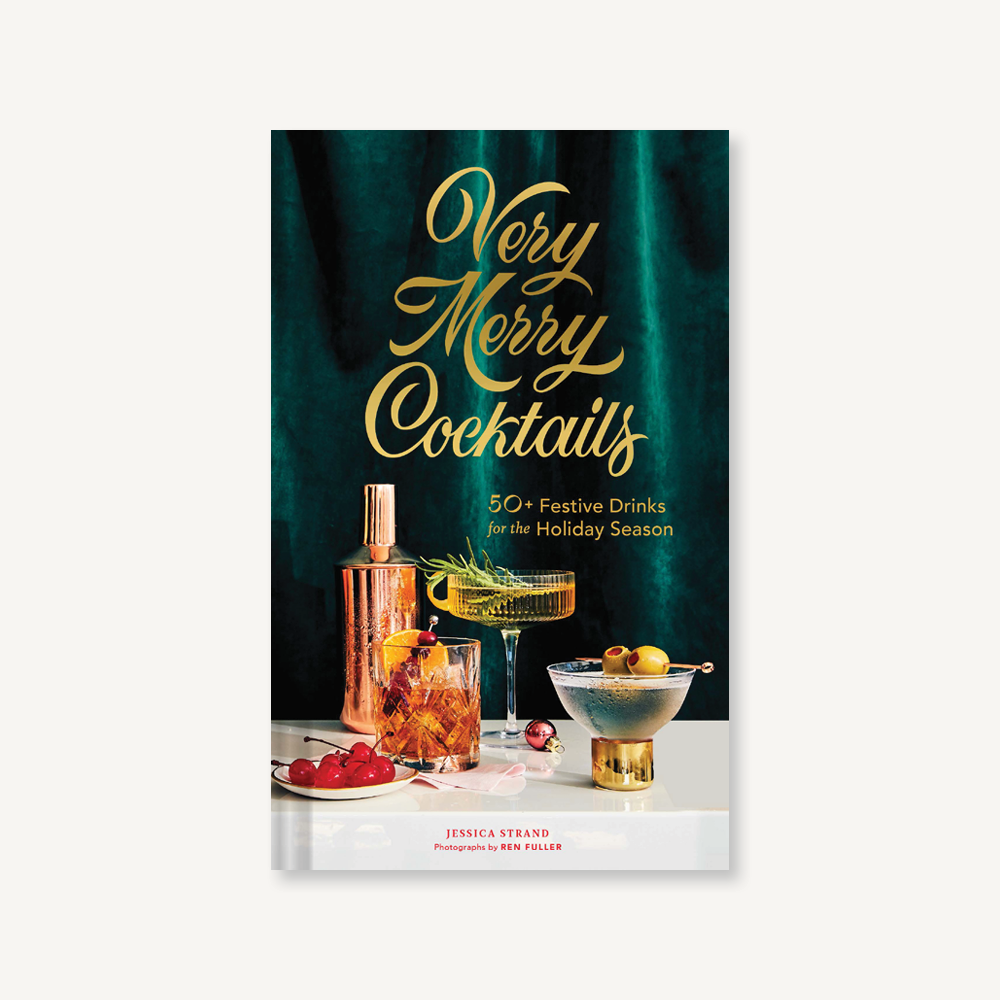 This book has something for every holiday occasion, whether a kid-friendly cookie party, an elegant New Year's Eve soirée, or a cozy night in for two.

Recipes range from timeless classics and classics with a twist, to party punchbowls and zero-proof libations.

• A perfect stocking stuffer year after year
• Includes both cocktails and mocktails
• Brimming with vibrant photography

Make and enjoy seasonal drinks like like Hot Buttered Rum, the Holiday Bellini, 'Tis the Season Sangria, and Foamy Mexican Hot Chocolate.

With just the right amount of Christmas kitsch, this is an essential collection for cocktail enthusiasts, holiday hosts, and anyone who loves the holiday season.

• Packed with festive drink recipes, this book makes for a great add-on gift, stocking stuffer, or seasonal hostess gift.
• Makes a lovely addition to a holiday-themed bar cart
• Perfect for people who love Christmas and holiday drinks, merrymakers looking to get in the holiday spirit, and entertainers and hosts
• Add it to the shelf with books like The Artisanal Kitchen: Holiday Cocktails: The Best Nogs, Punches, Sparklers, and Mixed Drinks for Every Festive Occasion by Nick Mautone; Winter Cocktails: Mulled Ciders, Hot Toddies, Punches, Pitchers, and Cocktail Party Snacks by Maria del Mar Sacasa; and The Craft Cocktail Party: Delicious Drinks for Every Occasion by Julie Reiner.
5.6 x 0.7 x 8.65 inches