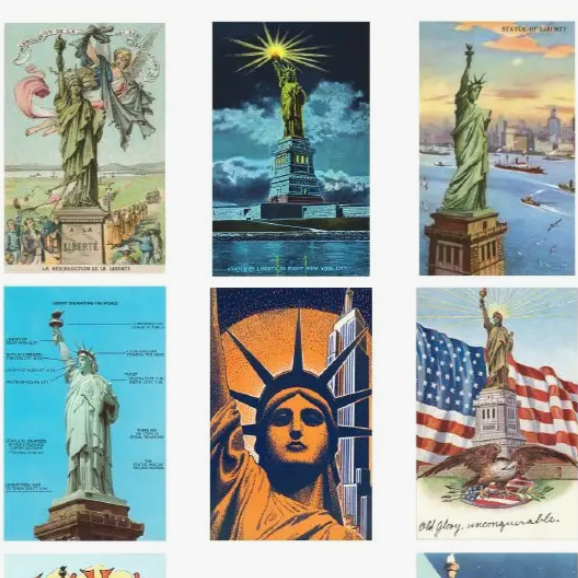 This postcard booklet features 8 vintage images of the Statue of Liberty from 1890 to 1960.
Vintage views of the Statue of Liberty holding her torch aloft over New York Harbor day and night grace the 8 perforated tear-out pages of this sweet little book. 
Spiral bound, it is printed on acid-free, natural white, heavy card stock, and measures 3.5" x 6.25". 
Give as a gift, enjoy as a memento, or tear out postcards to mail to your friends — all you need is a postcard stamp!
Made in the USA.