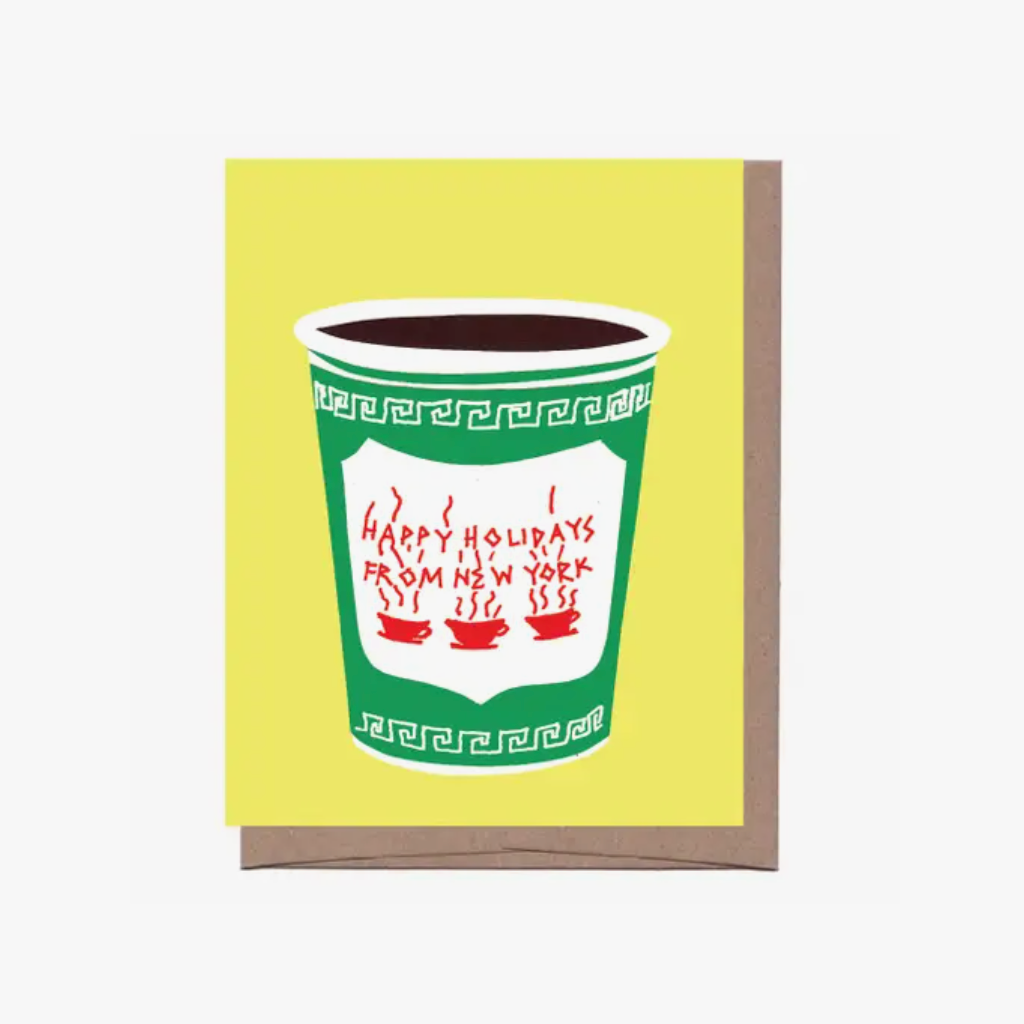 The iconic Greek coffee cup, as seen in NYC bodegas and movies and tv shows about NYC, is transformed here for the holidays. Happy Holidays from New York!
Flat printed on FSC certified paper from an original handcut collage, drawing, or print.
4.25" x 5.5" folded card with recycled kraft envelope.
Blank inside
Made in USA