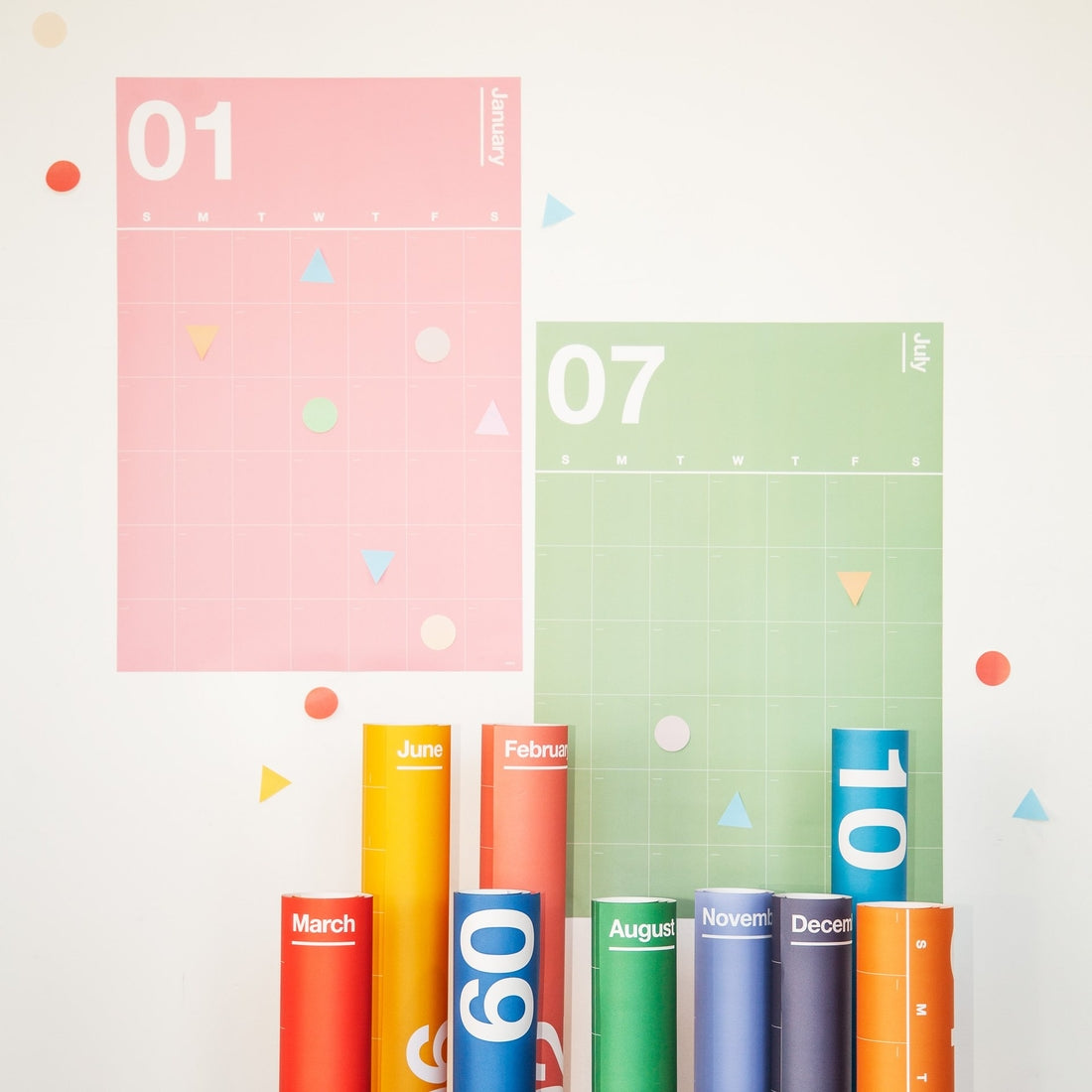 Poketo's poster-sized wall planner is a huge wall calendar with a new design inspired by the innate beauty of color. The Spectrum Wall Planner is open-dated so you can start using it at any time. Display page by page or all at once for a powerful long-term planning tool. Use our Geometric Sticky Notes in Cool and Warm to make the most out of it.
Environmentally friendly tree-free paper.
12-month calendar. 30.1" x 20.6" (76.5 cm x 52.2 cm).